999 channel support, 2 color option Long durable use compared with ABS material 3 Prompt modes, vibration+light; buzzer+light; vibration+buzzer+light
Only
1999
left in stock - order soon.

SU-668 999 Channels Restaurant Pager System
Professional quality construction combines longer battery lifetimes and better range making them ideal for restaurant needing to call people even at far distances
999-channel keypad transmitter

Advanced RF wireless technology
433.92MHz radiofrequency is more stable to transmit which is hardly disturbed by other radio signals. the professional pager system chip Pass-through layers support Anti-temperature and anti-humidity.
Wireless paging system
Equipped with 10pcs coaster pagers for customers and 1 Charging Base, saving spaces and very easy to operate.
999-channel keypad transmitter
1-999 channel keyboard for the waiter. As your business gets better and better, you can extend up to 999 pagers to the one transmitter system.

Strong and resistant
The pager is made of high-quality PC. Sturdy and durable resistance to fall down
The whole body is reinforced, all the internal lines are reinforced, the skin is solid, and the drop resistance is more stable.
This model does not support change the Sticker on the pager
Rechargeable battery
Built-in 3.7V rechargeable battery in each pager. With a full charge, it can be used for at least 72 hours standby, 36 hours in use. Independent storage memory avoiding data loss.
Based on 433MHZ radio-frequency, the signal can penetrate 10 walls, transmit up to 100 meters / 328ft indoors, The longest distance in the barrier-free environment is 500 meters / 0.3 mi.

Application: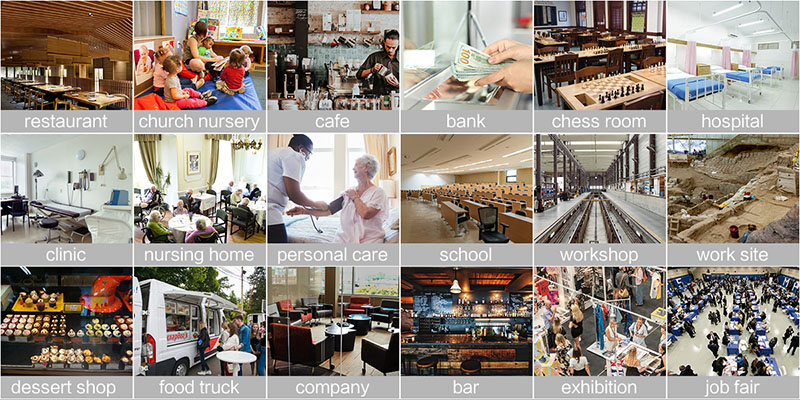 Please fill in your procurement needs and contact information
Specification:
Coaster Pager
Shell material high-quality polycarbonate
Prompt mode: Vibration or Buzzer or Vibration with Buzzer
Power supply: Built-in 3.7V 360mAh rechargeable lithium battery
Charging base adapter Input: AC 100-240V
Output: DC 5V; 4A
Size: 80 x 73 x 15mm
Weight: 59g
Keypad Transmitter
Material ABS plastic
Transmitter distance: 800m at the open area
Screen74 x 37mm
Power supply: DC 12V; 1A
Adapter: AC 100-240V 50/60Hz
Size162 x 112 x 72mm
Weight: 250g

Package Includes:
1 x Keypad Transmitter
10 x Coasters
1 x Charging base
1 x Power adaptor(please tell us which type of the adaptor do you need)
1 x User's Manual
Retekess wireless Manufacturing process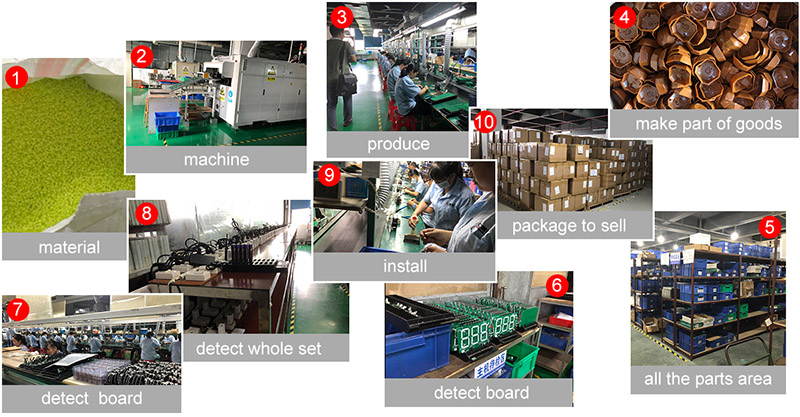 Q: How many pieces pagers can I use?
A: It supports 999 channels, you can use 998 pagers, the number 999 is used to close the pagers
Q: How many prompt ways that I can use?
A: There are Vibration + beep, beep, vibration( every way with the lights flash )
Q: How to program the number?
A: There is "set" key on every pager, you can press the set key, and press the number with call