The wireless window speaker system is made of aluminum alloy, the speaker is a 5W high-quality speaker, and the split microphone design makes the sound clear and loud. It supports a wireless microphone. This system is widely used in Bank, Securities Company, Hospital, Station etc,
Only
9989
left in stock - order soon.

Dual Way Technology
Compared with half-duplex technology, signal transmission can work well simultaneously from different directions. So the voice can be much clear; less signal interference.
Durable Enough
aluminum alloy panel and easy installation
Clear sound
High-quality speaker and high-sensitive microphone, the voice is realistic and clear
Sensitive volume adjustment
Both inside and outside have speaker and microphone
Strong connection plug
Using a 4 core high-strength aluminum foil shielded wire
Reminder light
There are voice transmission indicator to prompt the working condition
Support external microphone
There is Mic interface on the wireless window speaker system, easy to use
Support recording monitoring
There is REC interface on the system
High power
5W high power speaker, widely used in many applications, such as bank, clinic, government,store, pharmacy, and so on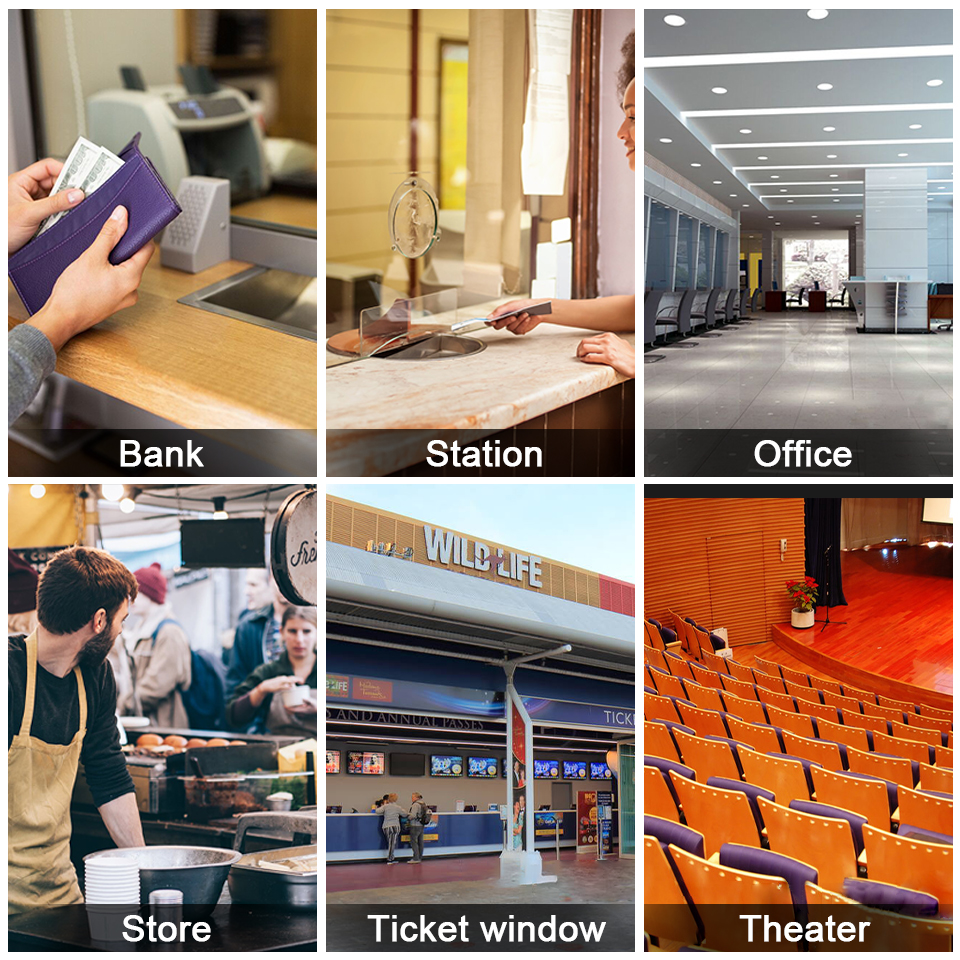 Please fill in your procurement needs and contact information
Specification:
Material: aluminum alloy shell
Connection cable length: 2m / 6.56ft
Working voltage: DC12V / 500mA
Adapter: AC 100-240V, 50/60Hz
Main sound (sub sound): 5W+5W
Microphone sensitivity: -46db±2 db 20Hz-16kHz
Size: 128*98*110mm/ 130*100*60mm
Weight: 1350g / 2.98lb


Package Includes:
1 x Dual-way counter interphone
1 x External speaker
1 x Power adapter
1 x English manual
Q: How long does the cable of the speaker?
A: The original one is 2M, if you need other lengths, pls contact us to get more details. Support@retekess.com
Q: Can I broadcast the audio via the wireless window speaker system?
A: Yes, there are voice interface。
Q: Does the wireless intercom system support recording?
A: Yes.
Q: Does the wireless intercom system support wireless microphone?
A: Yes, if you need the wireless microphone, pls email us at support@retekess.com to get the details.