Two Way Communication System means duplex talking devices, all the people can talk through the device during communication.
Tours - Enhance your travel experience by allowing tour participants to ask the recipient occasional questions at the touch of a button
The two-way tour guide system is designed for interactive tours and teamwork. With a two way communication system, guests can press a button on the receiver to ask questions or interact with other tour members.
Two-way tour systems are ideal for management teams, engineering workgroups, and customer prospect tours in noisy environments. You'll increase travel safety, reduce ambient noise, and engage in sensitive discussions at a quieter conversational level.
Factory tours, training, and employee orientation can all be improved through two-way (full-duplex) communication that facilitates interactive tours and training sessions.
For plant tours, usually, they are visiting to learn, so it is very important to communicate with each other.
Other applications include on-stage intercom, production crew communications, staff training scenarios, teacher-to-student teaching environments, and of course anywhere communication is required between people while maintaining social distancing.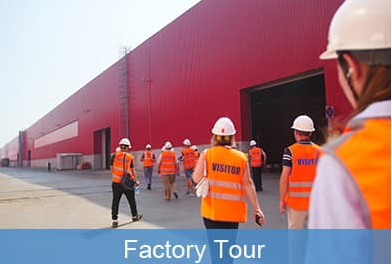 I am glad to introduce you to our new two-way tour guide system.
The model is TT124, it supports 1 transmitter and unlimited receivers in one group. And all the devices can talk with each other.
Intercom function varies by the tour guide system
For the group with one person talking, and the other person listening, you can change to one-way talk mode.
For discussion mode, use the two-way talk mode. All the devices talk together.
It has a charging case with 28 ports. So it can be charged easily and stored easily as well.
This two way communication system is used widely in tourism, class, training, and factory tours, etc.
If you are interested, feel free to get a quote from us here.