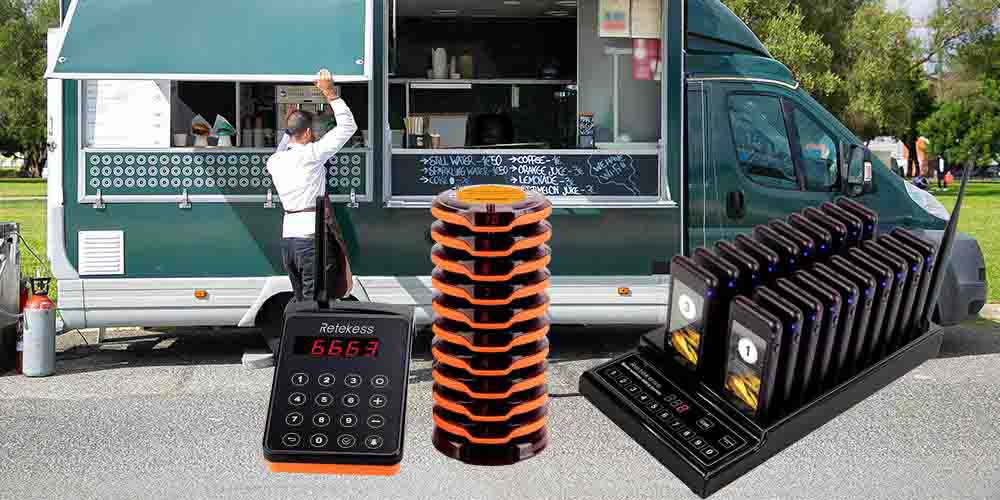 Nowadays, more and more food trucks use the Retekess pager system in the whole world. Not only the pager system can bring a better experience to customers, but also reduce labor costs.
Common problems faced by your food trucks:
1. Customers avoid missing staff calls and have to stay by the food truck waiting for the meal and influence those who have not yet ordered.
2. Too many people around the dining car are not conducive to maintaining social distancing inCOVID-19 time.
At this time, using the Retekess wireless guest paging system can help your food truck solve these problems.

Using this system, You give a pager to customers who have ordered a meal, and they can move around freely instead of gathering around the dining car. You don't need to shout loudly when calling customers to pick up the meal, just enter the pager ID.
In addition, some pagers can also customize your own logo, which can not only help promote your own brand and increase personalization but also deepen the impression of customers. Help to establish your own brand image, and at the same time use the sticker on the pager to convey your business ideas to customers.
In a word, the Retekess pager system will make your food truck better. Come and get one system!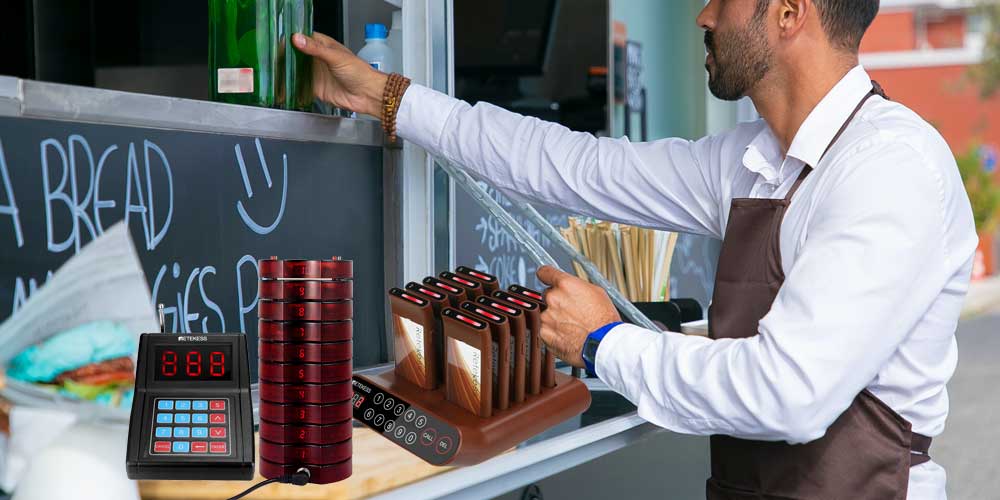 ---