Are your customers able to talk with staff easily?
If customers can't easily communicate through safety screens with staff, the impact on your business could be severe; customers who struggle to communicate easily and clearly through these screens may choose other providers. High-quality service is therefore key to encouraging engagement and return visits.
Eliminate barriers to communication
Conversations through safety screens at banks, post offices, ticket window, information center, and other customer-facing businesses simply aren't effective without a system to aid them. Retekess window speaker provides easy communication through these obstacles, providing clear audio to those on both sides of a barrier.
Our noise-canceling microphones can be placed anywhere and the speaker can place on the table or stick on the glass. The systems ensure one-to-one conversations through glass, plastic or a variety of other partitions can be made as though customers and staff were right next to each other.
Ease of conversation
All our Speech Transfer Systems use two-way communication technology, allowing both staff and customers to speak simultaneously. This also means no clipping of speech and allows staff to work without distracting manual controls for speech paths. It also allows the staff side to silent the other side using one key.
Wireless Mic allows
There is a Mic jacket in several models, such as TW105, TW106, and TW102. You can connect it with our TT123, to make the wireless Mic come true. So the staff is able to walk around in the center.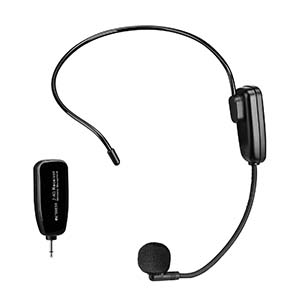 Keep the safe distance
Keep a safe distance is very important in the pandemic, so the wireless window speaker system is needed to keep the distance between the staff and the customer. There are glasses or walls between them. This system can protect people well.
We focus on wireless communication technology for more than 12 years, and we will find the best solution for your business if you want to get a unique solution, pls feel free to email us at support@retekess.com. We are here waiting for your message.