How to call the pagers from PC?
As we all know, we need to finish most of our work on our computer. What should we do to call the pagers from PC? Retekess makes many products based on customers' needs. TD159 is the most popular and smart guest pager system, which supports calls from PC.
Here is the other feature of TD159
The transmitting host is treated with metal shell paint, which is sturdy and durable, and the keyboard is equipped with a silicone sleeve, which can be waterproof and oil-proof.
The working frequency band supports 430m-470MHz, which can be customized by customers (The default frequency is 433.92MHz).
Using FSK modulation technology, the transmission power is 0.5W and the call distance can reach 1000m-1500m in an open area.
The meal plate has a built-in 250mAh lithium battery, which can stand by for more than 48 hours.
The charging base has a built-in 250mAh lithium battery, which can turn the disc on, off, and reset without a power supply.
But the biggest advantage of the TD159 Paging system is that it supports operate on the computer and send a message to the pagers. There will be a USB cable to connect it with a keypad and computer. First, you can download the software from our website first: https://www.retekess.com/resources/download/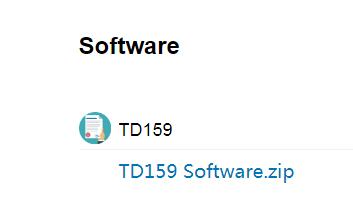 After you unzip it, it will show like this: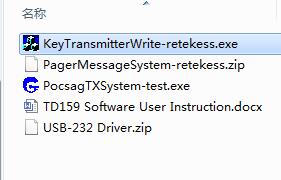 Second, you need to connect the keypad with the PC.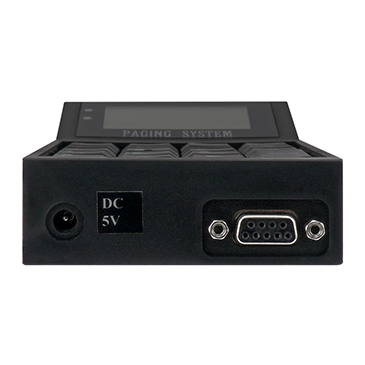 We supply the API, so that you can connect with your software and you can directly talk to RS232 port. You can open the software and change the features that you need. Such as ID, message on the 10 keys, prompt way, and so on.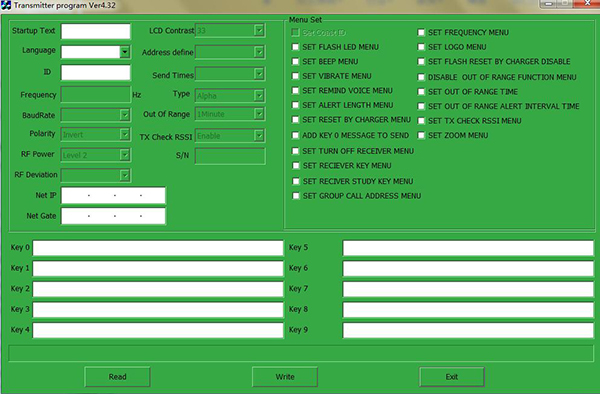 After you set it, you can call the pager from PC, the working range is about 1200M in the opean area. You can use it in the warehouse to call the drivers, telling them what should they do, or sued in the factory, supper market, entertainment center, and so on. It supports the max words up to 64 words.
We supply the best quality and best solution to our customers. If you need more details, pls feel free to email us at support@retekess.com or click here to visit our website