Retekess TT110 is the new arrival tour guide system how we pair the transmitter and receivers?
There are 2 ways, one is to pair the transmitter and receiver one by one, the other is that pair all the receivers one time with the transmitter. Obvious that the second way is more efficient.
Let's check how to pair them one time.
First, pls power on the transmitter and receivers, using the power key on the tools. Long press the key for 2 seconds to power on/off the system.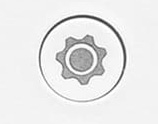 Then long-press the "down" and "up"at the same time until the words "M" changed to "ID", release the buttons to enter the setting mode. For Retekes TT110, the channels can be from 0001-9999.
So you can press up and down to choose the channels that you need. After you confirmed the channels numbers, you need to long-press the "power" key until the ID flash on the IPS screen, release the "power"
key, the transmitter enters the pair the mode, then you need to put all the receivers within 5M from the transmitter. The receivers' ID will change the same as the transmitters. Before you pair them, must make sure that the receivers are in power-on condition.
After that, many customers are wondering whether i can power off all the receivers one time. The answer is YES.
Long press the "down" key until the display flash, all the paired receivers will be turn off. This feature will save our time.
That is the whole detail for pair and power off the receivers one time. if you still have any questions, pls email us at support@retekess.com, we will help you solve the problems. Or you can visit our Youtube channel, hope that the videos will help you in your business.