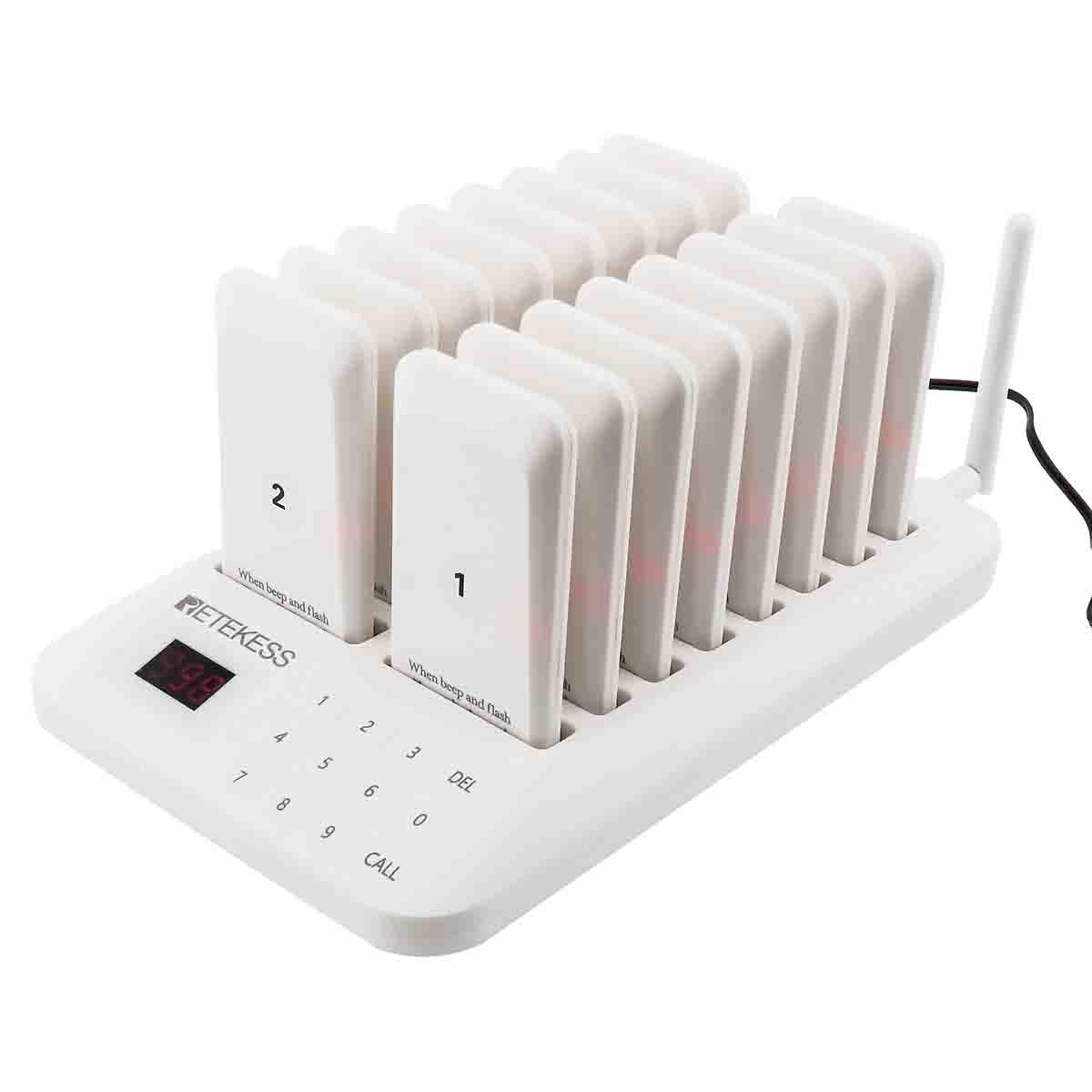 Retekess TD157 wireless calling system is a new coming product. Many customers have the request for using a few charging bases with one pager. TD157 wireless calling system one pager can pair as many transmitter charger base as you want. So how do you realize that function? It is quite easy to change it. Just keep the same ID on the charger bases. The pager can pair with all the charger base.
Here are the steps for you:
When you plug in and power on the system, press the call and delete button at the same time, the screen will show F1, then press number 1, now you just press call again, it will show ID on the screen which is the original, you just need to press the number you want as the ID number. And make sure all the charging base are the same ID. After setting, you can pair the pagers. Then you can use different chargers call one pager.
By the way, Retekess TD157 is a new model. Its design is very fashion, and the price is very cost-effective. And we can customize for you if you need it.
Any other questions, feel free to contact us at support@retekess.com
---