Retekess SU-668 is very popular in the restaurant, why people choose this type?
In my side, here are some reasons:
1, It has 999 channels and supports 998 pagers. So you can use it in a restaurant who needs more pagers.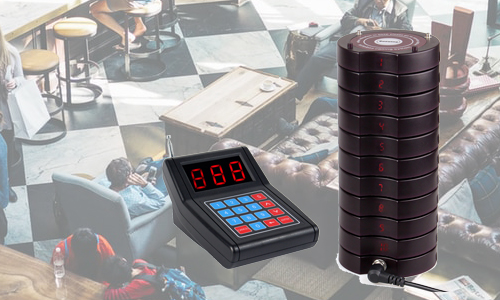 2, Easy to operate. There are many keys to the pagers: reset, mode, learn and stop key.
Each key has its function:Reset key: when coaster pagers crashed, press this button to restart.
Stop key: Long press 2S to power on/off/when pagers remind, press to stop
Learn key: Short press to program new number, long press to clear the previous number.
Mode key: Switch key change work mode: Vibration, Buzzer, Vibration+ Buzzer(All with light flash)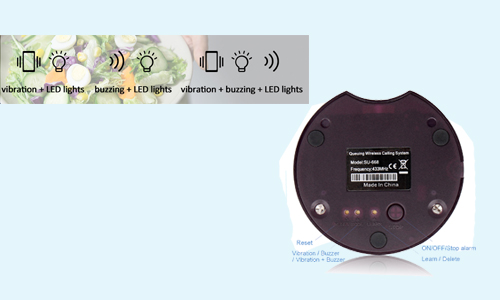 3, Built-in antenna, long antenna, strong signal, the working distance is about 800m (in open area)
Function keys, new technology.
Except for 10 number keys, there are others 6 key:
S:Save number on the screen when pressing "S"
V: Page down to see the call record.others is converse,means page up
Enter: Call button, press the number with "enter" call this button that you need
Cancel: Press "cancel" to stop the pagers vibration, buzzer
The last means backspace, press this key to delete the number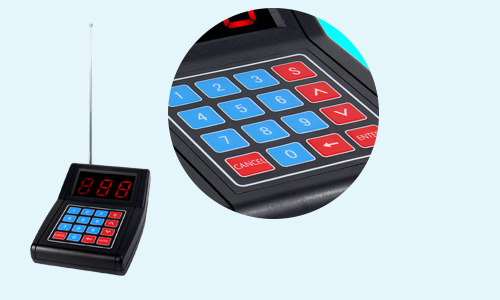 4, Compact size, easy to handle.Very popular in people who run a restaurant.
This wireless coaster paging system also widely used in the church nursery, factory, cafe, club, food truck, hospital, clinic, school, company even in the trade show.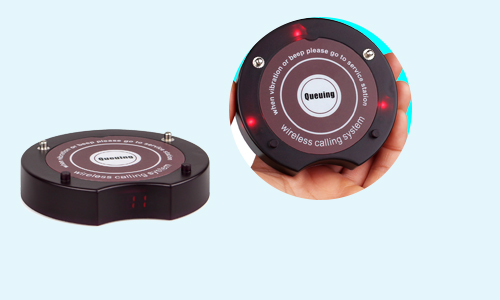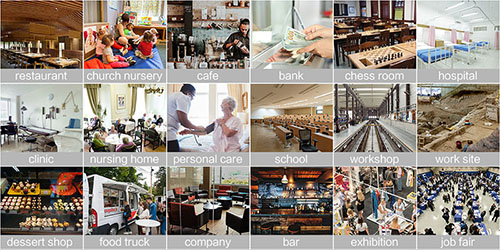 The most important reason is that this item has high quality and cost-effective price. Many customers share their paging after they receive it. They are very happy. So the most important meaning for us is also knowing that you like it and happy. So if you need it, you can click this link : https://www.retekess.com/SU668-Wireless-Calling-Coaster-System-Restaurant
to ask more detail or you can send a message to support@retekess.com.