TW106 Wireless Window Intercom System
The wireless window intercom system is widely used everywhere where need the staff and customer communicate it is just like the masks in the pandemic. This system will keep a safe distance for your business, such as restaurants, clinics, pharmacies, banks, care homes, retails, health centers, information centers, ticket windows, and so on. As you know, the development of products is always based on our clients' needs and requirements. So we made 2 new models TW105 and TW106. Here I will talk about more details about TW106 about the 6 features of the TW106 wireless intercom system.
1,
One-way voice transmission function
TW106 is the one-way window speaker system, when one side is speaking, the conversation will not be interrupted by the other side unless the first side doesn't speak anymore.
2, Infinite volume adjustment
This adjustment method is widely used in the radio before, it is a built-in sliding rheostat, so the volume of adjusting will be more smoothly.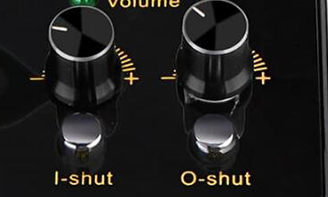 3, One key to silent the other side
One the first feature, it shows that this is a one-way voice transmission function, but if you don't want to the other side interrupt your talk, you can press one key to silent the other side.
4, Voice transmission indicator
2 voice indicator lights to prompt the speaker or Mic is on the working condition. When the Mic or speaker is working, the green light will flash.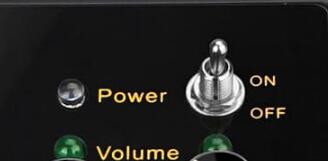 5, Support external microphone
There is a Mic jacket on the back of the main part, so if you want to use the original you can connect a wired Mic or a wireless mic. The wireless Mic, it is needed in many applications, because when you wear it, you can walk around, it is very convenient to use in the gas station, restaurant, burger shop, and so on.
6, Support recording monitoring
There is a REC jacket, so the recording monitor is supporting in some applications that need has the recording.
7, Support microphone sensitivity adjustment
On the bases, there are 2 keys to adjust the sensitivity. Usually, when we made it, it is adjusted well, so if you use it for normal, no need to adjust it anymore.
All the good features of TW106 make up this product, Retekess want to make these items to help your business well in the pandemic.
We also have the other type, such as TW101, TW102, TW103, TW104, and TW105. If you want to know more, pls email us at support@retekess.com.