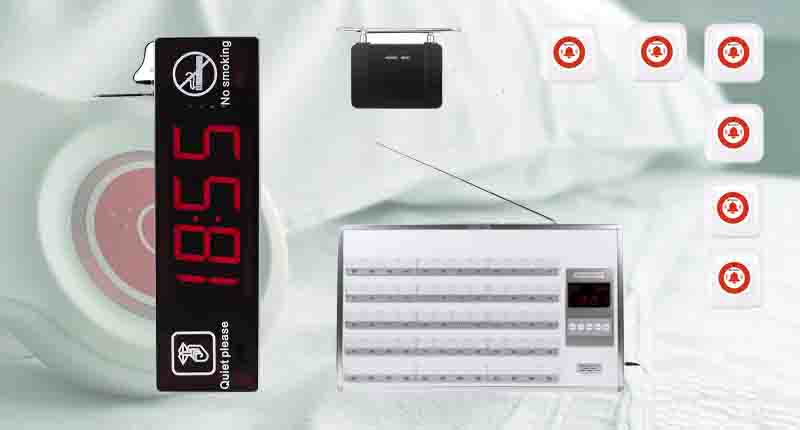 Undoubtedly, the aim of all hospitals is excellent patient care. One of the most important factors of patient care is communication. That's where a nurse call system comes in -- it is a direct line of communication that allows a patient to get the attention of a nurse whenever needed.
Today we are going to look at how to improve nurse call systems for hospitals.
Wireless call button
There are 2 types of call buttons for the hospital TD002 and TD003. For the TD002, it is one key type, the patients can press the "call" key to ask help. It is the waterproof type and the working range of this call button can reach 100M in the open area. It is with ONE 12V/23A battery. You can put it in the bathroom for the emergency call. For the other type, there is 2 keys: call and cancel. The good feature of the call button is that there is a handle for this call button. The patients can press it when they can not move or just lie on the beds. The working range can reach 50-80M in the open area.
Wireless host receiver
2 types of host receivers are used in the nurse station. They are for 24 beds-TD121 and 60 beds TD122. Once there are patients press the call button, it will light with the number of room or bed. So the nurse will take the next step. It reduces time and improves the working effectiveness. That is a big advantage than the old type way of communication.
Double-sided display
Retekess TD123 wireless nurse call system with double-sided large digital display, voice prompt, long communication range, also could be worked as a clock, a warning sign of "Quiet please" and "No smoking". You can hang it on the corridor to prompt the nurses of the call number. It supports 256 call buttons in all, easy to add and delete call buttons.
Signal Repeater
This repeater will extend the working range of the wireless calling system, pls click here to check the details.
Pls check the schematic diagram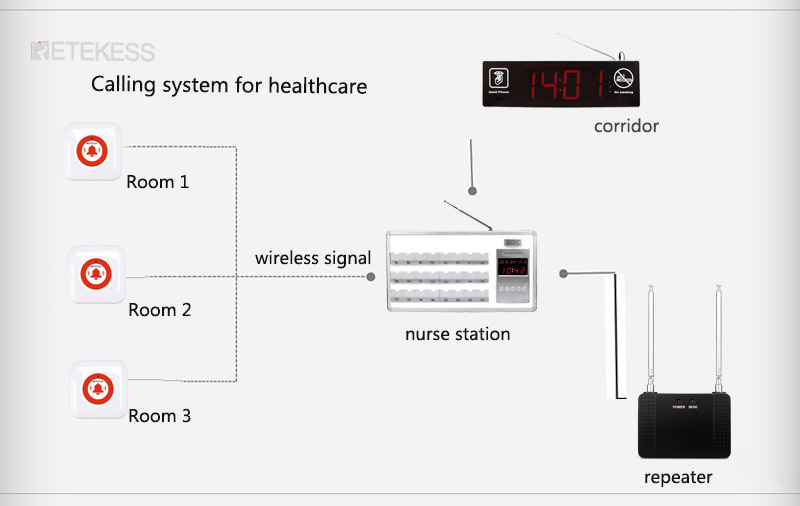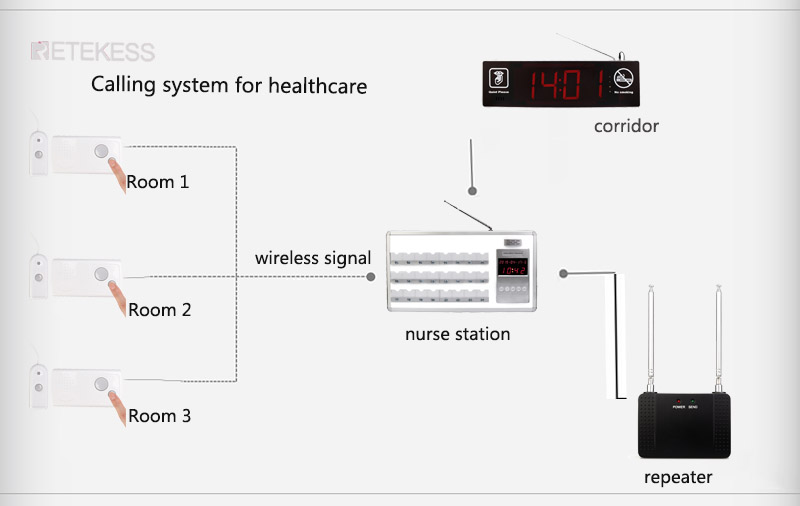 ---