Tag Archives :bank counter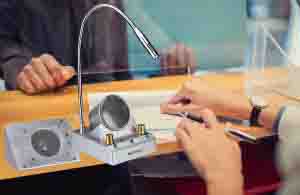 In order to protect the safety of employees, the bank installed glass on the counter, but at the same time it also posed challenges to the employees' work. Because glass usually has a certain thickness, employees and customers need to raise their voices to hear each other clearly even in a quiet environment. This will bring a bad experience to customers and reduce the efficiency of business processing. Installing retekess window intercom system will help you solve these problems. ...
Read more
window intercom system
,
bank counter
,
improve efficiency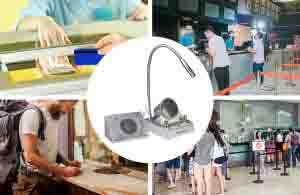 Retekess window intercom speaker system can benefit many industries, it is a best-selling system. It is usually installed at bank counters, ticket windows in various entertainment venues, and settlement windows, and medicine collection counters in hospitals. Help both parties to communicate easily. Have better sound quality and simple operation. ...
Read more
window intercom speaker system
,
bank counter
,
ticket counter