Retekess T119 Wireless Paging System supports 999 channels and adopts wireless technology to connect customers with the counter.

It is widely used in fast food, restaurant, clinic, church nursery, cafe chop, food truck and so on. We have sold for thousands of sets.
People are like it.
The main reasons that I recommend this retekess for you are the following:
1, Support 999 channels, you can add 999 pagers in one keyboard. Meet most restaurants' needs. The original set is with 10 pagers,
if you need more, you can contact us to add any pieces.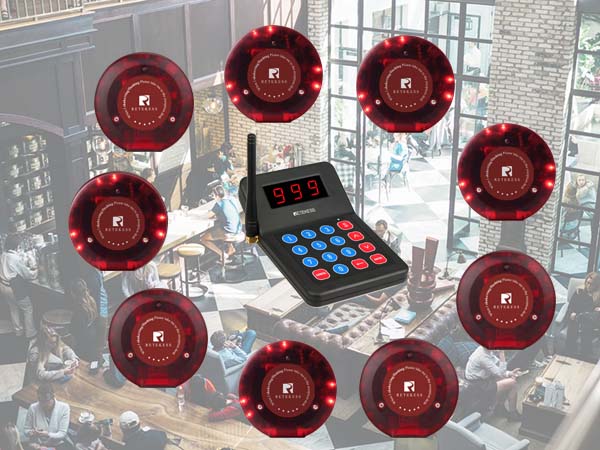 2, High-quality pagers, use high-quality PC, feeling smooth and good.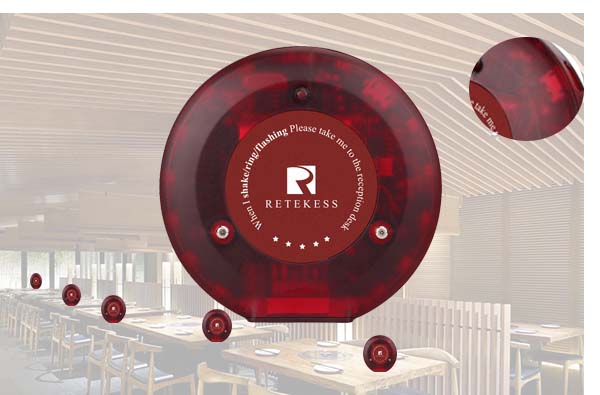 3, High quality charging pin on the wireless pager; with the magnet in it, each to put all pagers on the charging base.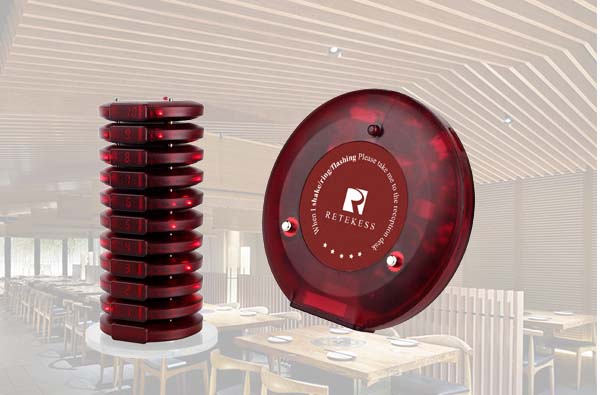 4, Two ways charging, you can put it in the charging base, charging 10 pieces one time, or charge one by one using USB cable,
convenient to use. You can use the cable for charging the phone.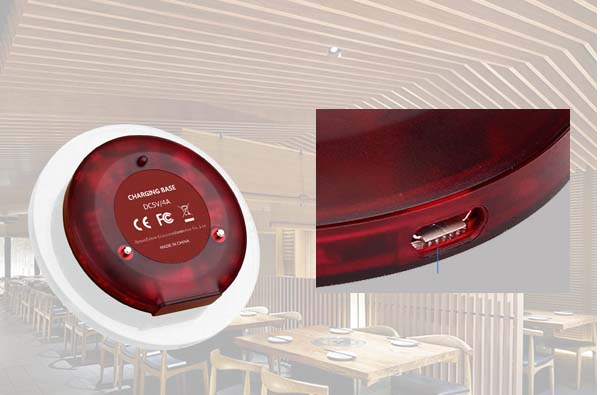 5, Long working distance. I text in our official building, it is about 50m height, each floor 4.5m, the thickness of the wall is about 30cm. I am on the 7th floor, the coaster pager can get a signal on the 4th Floor, in the radius of 20m. In the open area, the working distance can reach up to 800M.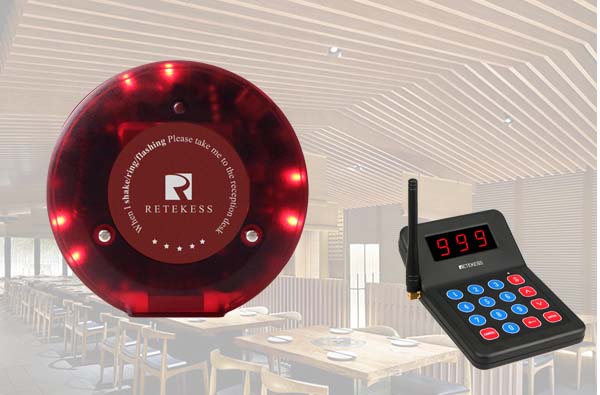 6, Long standby time, the coaster pager built-in 400mAh battery, you can use it for a whole day.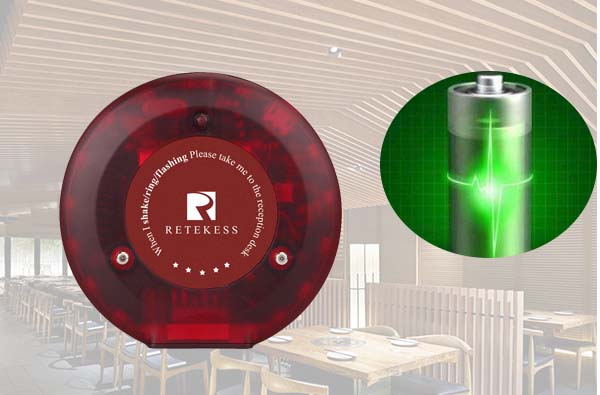 7, Can save 10 pieces records, easy to operate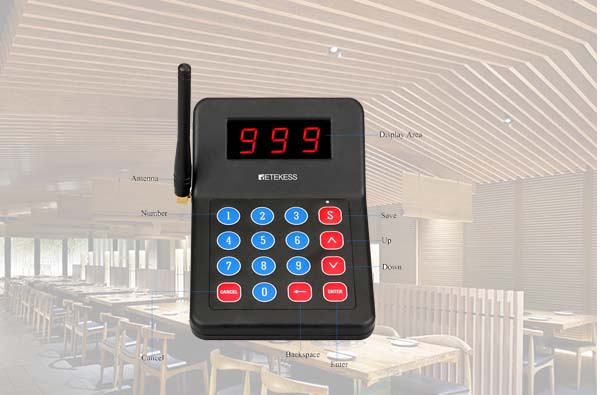 8, There are 3 keys on each coaster pager, very very easy to program and change prompt mode. Using one sharp pin to press the "set" key and then press the number + call. The program will succeed. Press the "Mode" key to change prompt mode directly. Long press power key to power on/off the coaster, short press to stop prompt.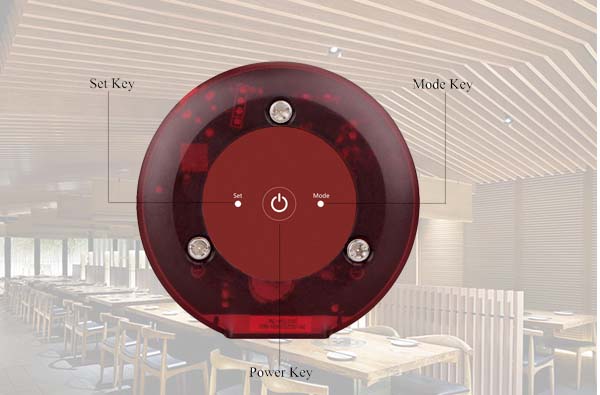 Once people purchased Retekess T119, they will be satisfied with it. Because it can improve working efficiency,
reduce cost, balance revenue, and enhance the restaurant image.
You can use it in the restaurant, hotel, cafe, food truck, brewery, hospital, clinic, school, factory and so on.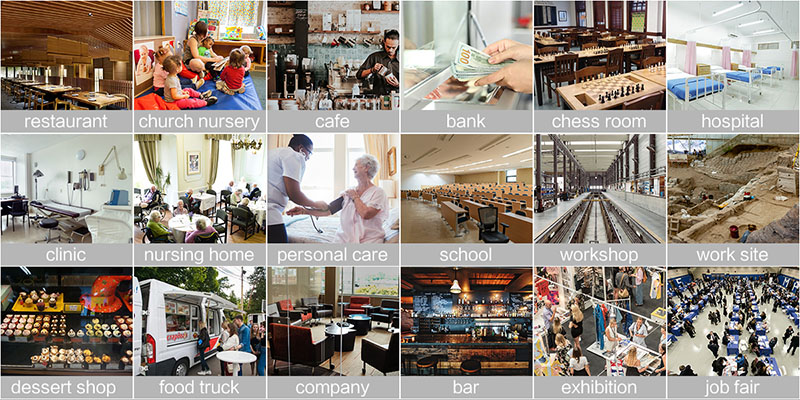 If you want to know more, or do dropship, wholesale or be one of our dealers, pls don't hesitate to
send a message to support@retekess.com
If you want to know more information or check more videos of the Retekess Guest Paging System, you can follow our Facebook and YouTube