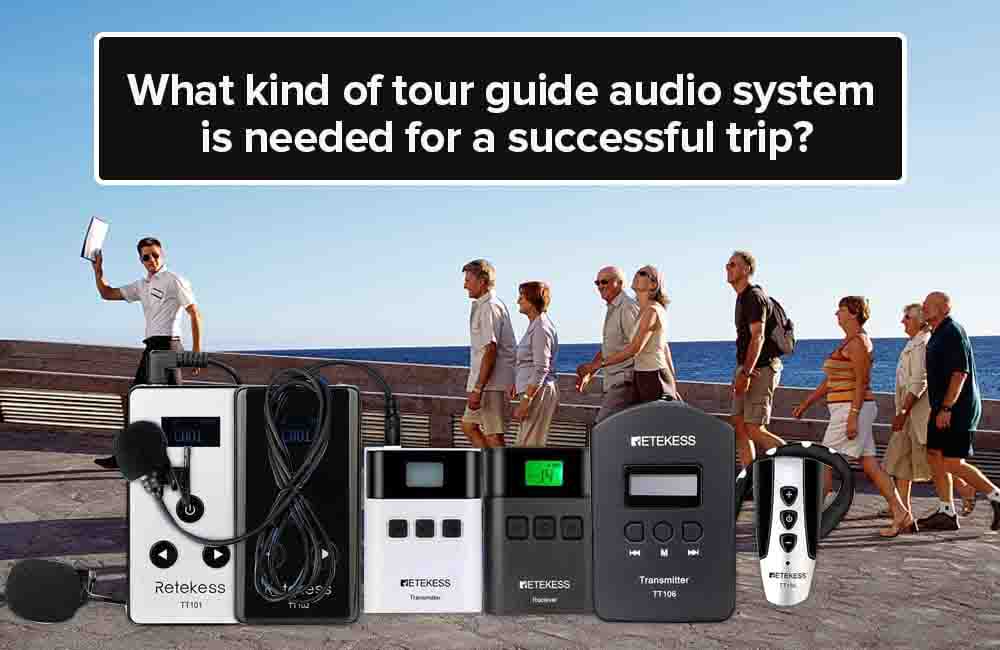 A successful trip requires many factors, such as the professional level of the tour guide and the planning of the itinerary, among which the practical tour guide audio system is the top priority.
1.Increase the sense of participation of tourists
The noisy environment of the tourist attractions or the large number of tourists will cause the tourists to be unable to hear the tour guide's explanation clearly. However, tourists who use the tour guide audio system can easily hear the tour guide's command and explanation, which greatly improves the tourists' travel experience. Whether it's an outdoor bike tour or a holiday visit, the retekess tour guide system will make your trip even more memorable.
2.Efficient tour guide audio system
A tour guide audio system with a variety of practical functions will definitely save the tour guide a lot of worry. For example, TT122, TT106, TT101 and TT102, in addition to being equipped with a portable charging storage case, also have functions such as one-button mute and one-button shutdown of all receivers, which greatly improves the work efficiency of tour guides.
3.Orderly storage
If a tour guide wants to arrange a trip in an orderly manner, a charging case that combines charging and storage is essential. Many transmitters and receivers can be placed neatly while charging the product, and accessories such as headphones and lanyards can also be put down. The tour guide will be very busy as the event host on the day of the tour, but he will never be bothered by the carrying and storage of the tour guide audio system.
All in all, the retekess tour guide system not only provides tourists with a pleasant travel experience, but is also an essential tool for travel agencies to create successful and efficient trips.
---