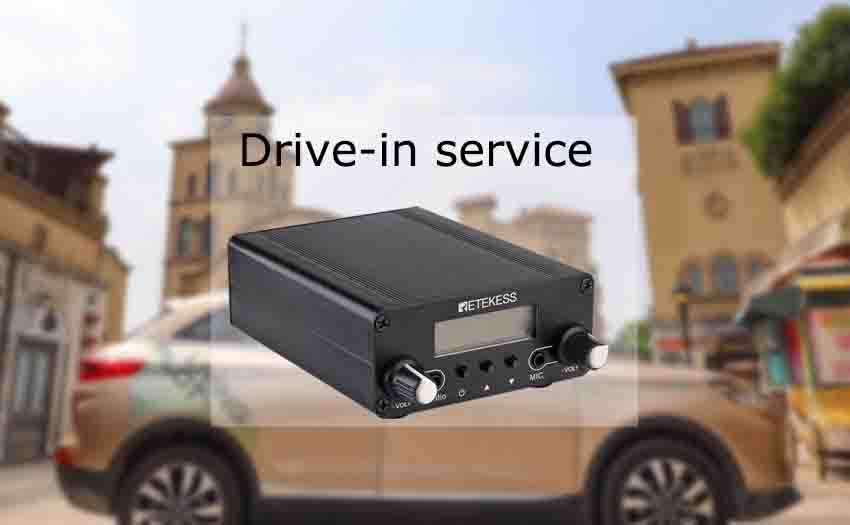 As we all know, because of the COVID-19, all of us don't allow to contact people close. But we still have many things to do with people.
In North America, weekend worship is very important, just like we eat every day. We can't let it go even at this special time, but we still need to keep distance with people to make sure both of us are safe. So the FM is a large demand, so people can worship in the car, and receive the audio by car radio or normal FM radio. Pastor can talk through the FM transmitter.
And we still need entertainment, like watch movies. Otherwise we may crazy at home. But we can't go to inside cinema. So the drive-in movies is popular again. People can get the audio from their car radio. And there are many other industry can use this as a solution.
For the large demand of FM radio, we are sold out all our models, TR501 TR502 FT11 TR505 TR506 TR507 FM broadcast transmitter. But we also found the new commend of people who don't need quite long range, but need to make sure the product is license free. So we develop a new model TR508 FM transmitter, it is with FCC and IC, free use in north America.
This one is in stock, you can feel free to buy one for your service. This one support AUX and Mic, they can use at the same time. The range is 400-500 meters in the open area. So it can fit most of your use. If any other questions, feel free to email us at support@retekess.com
---