According to the research survey, coffee shops in Saudi Arabia increased from 2,244 in 2010 to 8,798 in 2015. This increase is staggering, and it continues to grow. There are more and more coffee shops in Saudi Arabia. If you want to stand out from the many cafes, besides good coffee, also have good service. When most people start using the guest paging system, then you need a Best Pager System for Coffee Shop.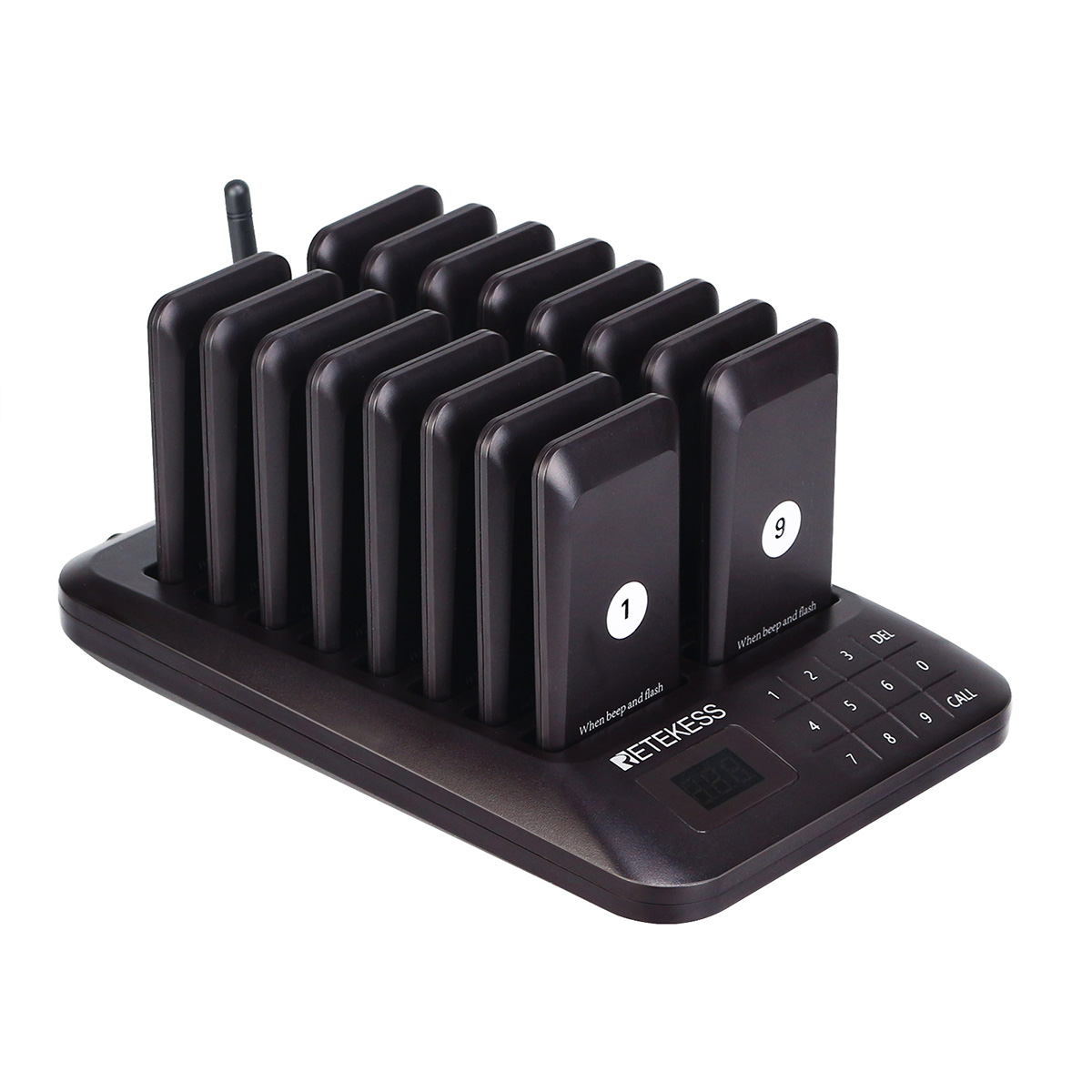 Of course, what system is the best pager system for coffee shop?
Of course, it's the cafe that suits you, and it's easy to use. Here, I will recommend 2 products to you. You can choose the one that suits you best according to your needs.
First is the TD157 paging system, it is a slim pager system, one system contains 16 pagers, and it has 2 colors. You can choose the color according to your coffee shop style. You can customize a sticker to stick on the pager.
For the function, there are two prompting modes: flash and flash + beep. No vibration in this model. If you are in a quiet coffee shop, you can use the flash only.
You can change the notice time from 1-99 seconds.
The second is the TD158 restaurant paging system, it has two versions as well, one will digital numbers on the page, and one is not. I recommend you the one with a digital number, so you can change the number when you need to add more pages. It is more convenient.
For this pager system, it has 7 notice models, buzzing /vibrating /flashing can be chosen freely. For the notice time, it can change from 1-200 seconds.
Why those two models are the best pager system for coffee shop?
They are very small and cost-effective, the range of 300 meters can reach almost all the coffee shops' requests. And they are very simple to use. Different colors to choose from. And you can design your own paper for your business.
If you have any concerns about those two models, feel free to email us at support@retekess.com.