We all know that the Umrah is a kind of Islamic Hajj, and it is also a kind of travel, and it is often in the form of a team. Then, the communication between the teams is indispensable with a tour guide system. How to choose the best tour guide system for Umrah?
During the Hajj, usually, there are many people in the same place, so if you want to hear clearly, then a tour guide system is a must. Not only can you hear and communicate clearly, but it can also improve communication efficiency.
How to choose a tour guide system for Umrah?
In a crowded environment, distance is very important, so long-distance guides are more practical, Retekess TT109 audio guide system can reach 180 meters in an open area. Therefore, TT109 audio tour guide system is a good choice.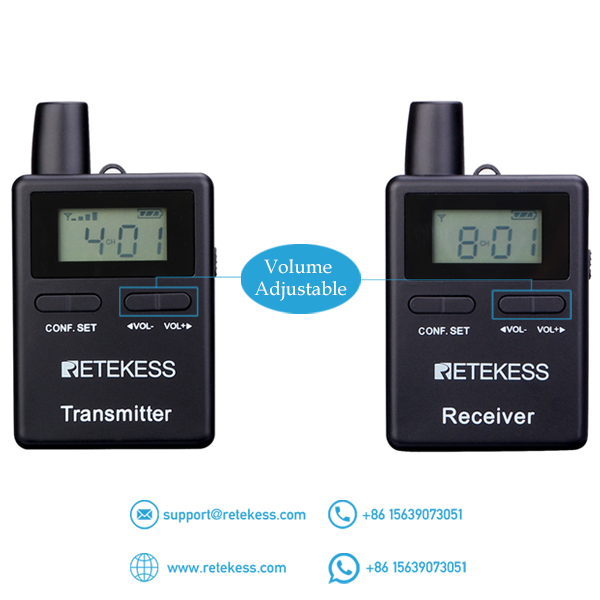 The function of TT109 Audio Guide System
Volume adjustable
For a group tour, the volume adjustment of the audio guide system is very important. Because everyone feels different with different volumes. TT109 tour guide transmitter and receiver support adjusting the volume. So people can adjust the volume by themselves.
One key to pairing all the receivers
No matter how many receivers you need, you can pair the transmitter with one key. It is very convenient. And, it can save you a lot of time. Besides, it supports unlimited receivers in one group. So if you want to add more receivers, that is no problem.
Multi-channel to choose from
If few groups use the same model TT109 tour guide system, you don't need to worry about interference. Because the system has 50 channels. You can change the device to different channels to avoid interference.
Long time use
The transmitter can last more than 8 hours, and the receiver can last for 16 hours. So you can use them all day long. No worry about being out of battery when you use it.
The tour guide system not only helps people listen clearly but also improves the efficiency of communication. TT109 is the best tour guide system for Umrah. You definitely need one.
Welcome to leave comments below, or email us directly at support@retekess.com if any questions.