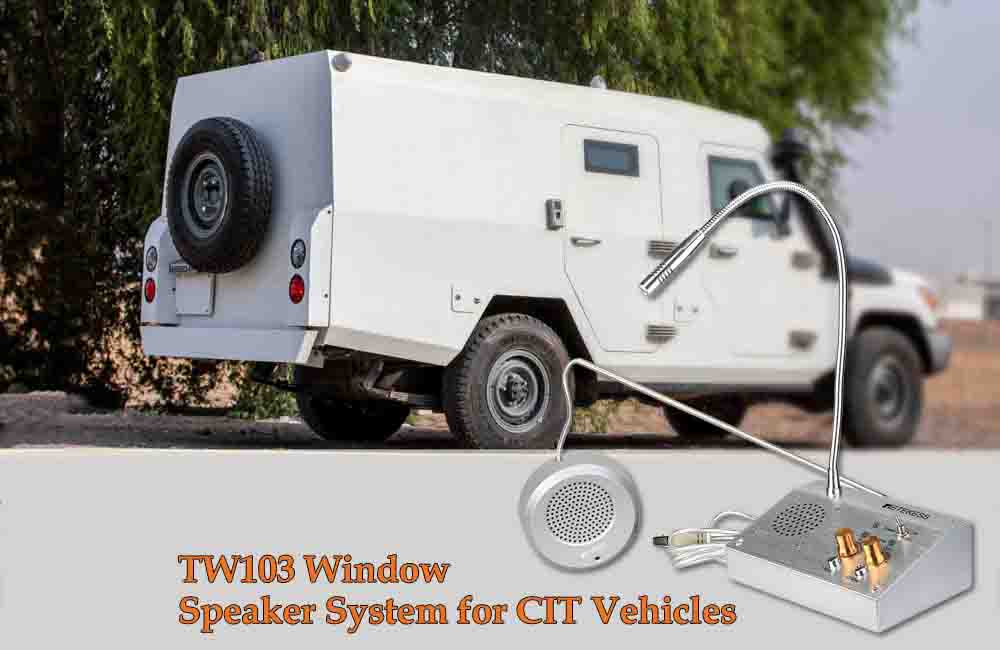 The epidemic has been going on for nearly two years. As the epidemic progresses, everyone has become accustomed to keeping a safe distance. Therefore, the window intercom speaker system has been widely used.
Not only ticket windows, bank counters, toll offices, but also food trucks, anti-epidemic vehicles, CIT vehicles, and police cars are also in use. While maintaining a safe communication distance, also makes communication more efficient and improves industry efficiency.
For the products used in the car, you will need to use the car charger, and according to the size of the car, different lengths of cables are required. Our TW101 3W 2-way window counter intercom speaker system, TW102 drive-thru window intercom system, TW103 dual way counter intercom, TW104 fully duplex window intercom, TW105 talk through glass intercom, TW106 teller window intercom can all be used directly in the car with the car charger, and the microphone of the external speaker can also be customized with the length of the cable to meet different sizes of cars.
Retekess intercom systems have been sold widely in the world. They all have good reputations and help a lot. So if you have any requests, feel free to email us at support@retekess.com.
---