Which Tour Guide System is Best for My Business?
The tour guide system is widely used in my application, such as travel agencies, schools, factories, churches, horse riding, and so on. But which model is the best for my business? How can I choose if I need 2 guides to talk in one group?
For Retekess, we have 2 models which support 2 guides talk in one group. TT105 neck type and TT106 ear-type. If you need it, you can check the article below.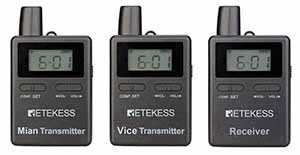 The model is very popular due to that there are 2 transmitters in one group. One is the main transmitter and the other is the vice transmitter. They can use in one group at the same time. There are 50 channels in all and each channel can use any receivers based on your needs. It is the neck type for the receivers. The other good feature is that there are microphones for the transmitters, so they can talk with each other. Due to this feature, it is widely used in housing riding. So if you need it, you can choose TT105 transmitters. For the charging case, we have 32 ports, 40 ports, and 60 orders.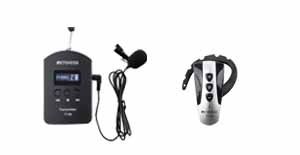 It is the ear-type for this model, this is the biggest difference between TT105 and TT106. So when you use it, you need to wear it on the ear. It can be used in the meeting and translation due to the mini size. 2 speakers can talk in one group at the same time. The good feature is that the working range of TT106 is far, which can be reached 80-100M in the open area. So in the room, it is enough to use. The other good feature of TT106 is that there is an over-distance reminder. For the charging case, there are 32 ports and 64 ports,
Do you get the answer to which tour guide system is the best for your business? If not, you can email us at support@retekess.com. We will choose the best one for you.