In April, many of our customers said that tourism is growing faster than before. So that they increase the quality of the tour guide system. I am so happy for my customers, because as you know, since 2019, tourism is blocked by the COVID-19. The pandemic is devastating for the travel industry. All the people are waiting for a better situation but it makes many people disappointed.
In 2022, many believe the pandemic is nearing its end, and they want to make up for losses in recent years. Such as travel to enjoy life, so it will be a big change for the agencies. But how to raise the popularity of the agency? How do improve customer satisfaction and enhance customer experience? Using the professional tour guide system will be the best choice, and it is widely used in many agencies, But how to enhance the brand, and supply the unified product seems a good choice. We can supply the hat, close, umbrella and wireless tour guide system, which are all with your own logo. Retekess supply wireless products for 14 more years and we care about all the details and customer feedback very much, So we like to customize the items with your brand to help your business.
In fact, we had customized many types of wireless tour guide systems for many companies, which helps to make their brand stand out among many agencies.
Pls check the examples:
1, TripNavarra Tours y Visitas Guiadas
They are located in Spain, they customize the logo on the T131 receivers, which makes the company more professional to improve the customer credibility and grow the business. They order hundreds of T131 in 2021, and they ask the more receivers in 2022.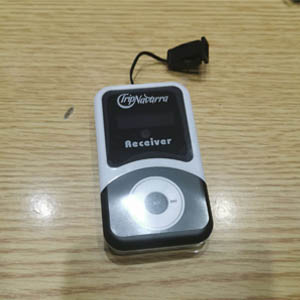 2, Askos Tour
They are located in Italy, they care about the service and all the details so they customize the logo on the TT106 tour guide system-ear type. Besides on the tour guide system, they also supply many things with their logo, which makes their company more professional.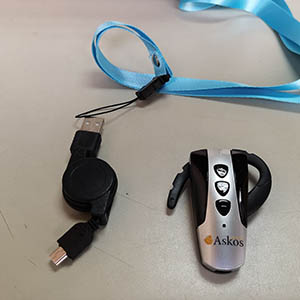 If you want to own the tour guide system for your own company, pls don't hesitate to contact us to check the more details. We will supply the best tour guide tools and services.