Recently. the factory tour is popular in some countries, but what should we do to make sure that the listener can hear clearly when is the speaker talking in the factory?
The tour guide system will be the best choice for the factory tour. It consists of transmitters, receivers, Mics, earpieces, and charging accessories.
Transmitter –Allow other people to hear the speaker's voice. A user speaks into a microphone and transmits it wirelessly to the listener's earphones or headphones.
Receiver – This part of the unit receives the voice from the person using the transmitter and allows it to be heard through the headphone by the other user. Some receivers include a belt clip for portability and ease of use. Others are accessories.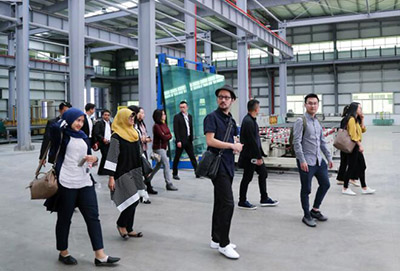 As we said before, we have types of tour guide systems, so can I use TT105 for the factory tour? Yes, you can use it. There are transmitters and receivers in the system, and it will help people hear clearly during the visit. But the most important is that if there are 2 speakers who want to talk to all the people in one group, the TT105 is the best choice. The other good feature is that during the 2 transmitters, they can talk and hear each other.
What if there is only 1 transmitter talking and listening in one group, the two-way system will be the best choice. In this way, all the people can talk and listen to each other. It is the best communications system. If you want to use the two-way system for the factory tour, pls feel free to email us as well.
All we need is that Retekess will help you to improve your business. Tour guide communication systems have many applications. If you have any questions, pls contact us, we will supply the best solutions.