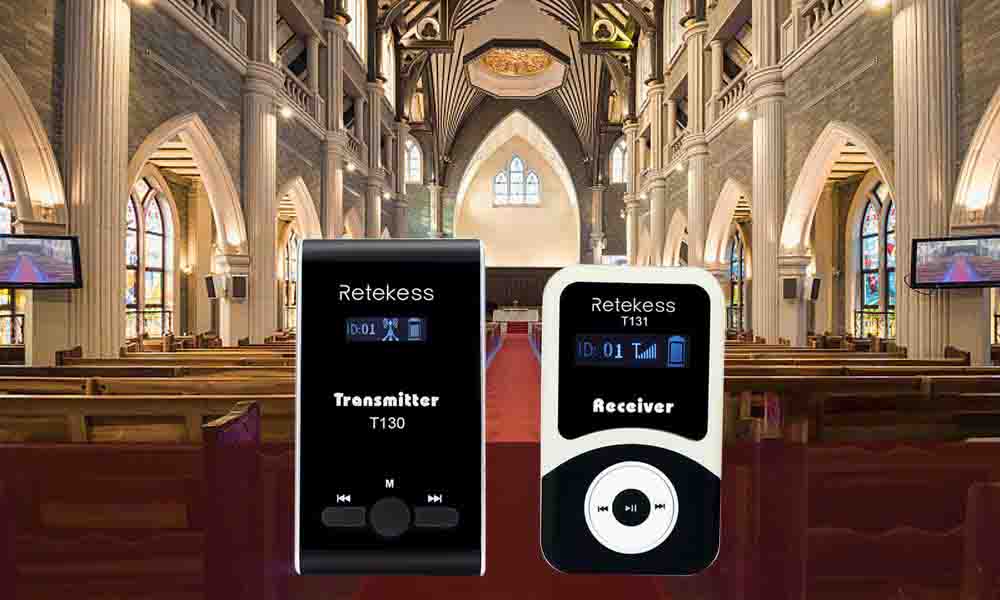 Christmas is coming soon! if you are struggling to choose a translation system, I recommend the T130 wireless translation system for you.
With the continuous development of technology, communication between people has become easier. Even during the epidemic, we can also try new ways of communication for church work.
The church translation system mainly consists of two parts: transmitter and microphone, receiver and headset. The interpreter speaks by transmitter microphone, and the audience can receive information by receiver headset receive information.
The translation system can be used for different purposes:
Hearing aid system
The T130 tour guide system can be used as a hearing aid device to assist the hearing impaired to improve hearing. By increasing the receiver volume, the received voice can be made clearer, and the speaker does not have to speak loudly.
Simultaneous interpretation
The T130 translation system can meet different languages needs. The interpreter will receive the information and transmit it through the transmitter after translation. just set up different channels with different language needs, and you can listen to the language information you want.
The T130 frequency range of 195-230mhz. supports 99 channels, allows multiple groups to work in the same place, one transmitter can connect to countless receivers. the communication distance about 60-100 meters, can maintain a safe communication distance.
The transmitter and receiver have a rechargeable lithium battery, which can work continuously for 12-18 hours after being fully charged. don't worry about power issues.
T130 tour guide system is the most cost-effective and popular product, bringing you a good church translation experience. If you want to know more about T130 wireless tour guide system, you can contact us at support@retekess.com
---