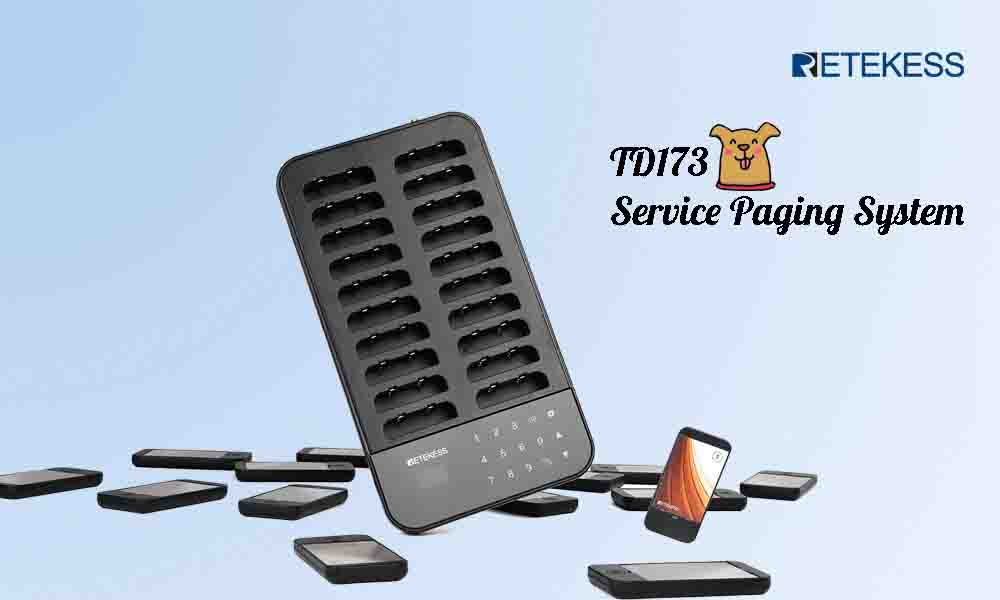 There are many differences in the people, scenarios, and environments in which Pager Systems are used. Retekess has launched a variety of pager system products to meet the needs of different people in different usage scenarios. The product we would like to introduce to you now is the TD173 Service Paging System, which is an extremely cost-effective product.
Cost-effective Paging System - Full-featured and affordable
The Retekess TD713 is a product that has been developed with a thorough understanding of market needs. The TD173 has an effective range of up to 500 meters in open areas. The TD173 can be used in an open area up to 500 meters, which is perfectly suited for daily use in restaurants, clubs, medical facilities, etc. You are also free to set the call duration of "0-999 seconds" for its pagers, and there is a one-touch mute button on the body of the pagers, so customers can press the mute button at any time to stop the alert after they know your call. It is worth mentioning that the TD173's alert mode can be any combination of "light/beep/vibration", which means you can set one of these three individuals, or use a combination of two or all three at the same time. In addition, the newly adopted acrylic touch panel will bring you a better feel and more durable quality. On top of all these, TD173 also has a low price. Now order from the official website to enjoy the benefits of the new product offer, only $179.99 to have.
Comparison with the popular T112
Retekess T112 is a cost-effective product that has been affirmed by market users. The T112 uses traditional buttons and three alert combination modes: vibration + LED flash, buzzer + LED flash, vibration + buzzer + LED flash. There is a one-touch mute button on the side of the Pager body, which can terminate the alert at any time. ①There are 10 types of prompting methods to choose from. ②The area available for displaying unique stickers on the pager body is larger. ③The length of the prompt can be set (from 0-999 seconds). ④Keypad is an acrylic touch panel. Both products are cost-effective Paging Systems, and you can also move to the details page for more information about the products.
If you have any questions, please feel free to contact us.
---