Have you heard about Floating Boat Cinema? It's billed as a sort of floating drive-in, a float-in if you like, and it may be the absolute coolest thing to come out of this whole pandemic. It is announced a few weeks ago, many people are curious about the problems that may be met.
The basic idea is that family groups of up to 8 people can lounge together in small boats and enjoy a movie on the big screen. But there are still have a lot of questions about pricing, scheduling and, erm, what happens if you need to go to the bathroom. Seriously, do you have to navigate your way around other boats? Or do you just, you know…
The most important is how to broadcast the audio and video on the bank or on the boat? How the customers hear the sound? Retekess had supplied many FM transmitters for many drive-ins, we are professional to help you solve it.
FM Broadcast Transmitter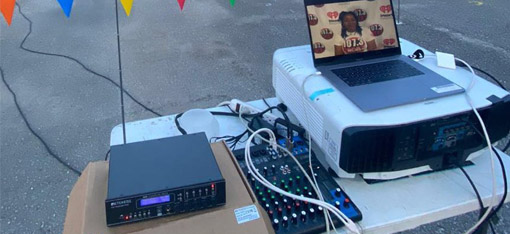 The FM transmitters will broadcast the audio through the FM signal, you can use it with the mixer to broadcast the sound, and use the projector to broadcast the video. You need to set the audio in one FM frequency, which is better blank so that the audience will hear the sound clearly. Every FM transmitter works with different power. The higher power, the longer the working range. For the TR508, the power is lower, so the working radius can up to 400M in the open area. The TR502 is higher, so the range can up to 3KM, in the open area. There are 8 levels for the TR502. You can choose the right level and the right type.
FM Receiver/Headset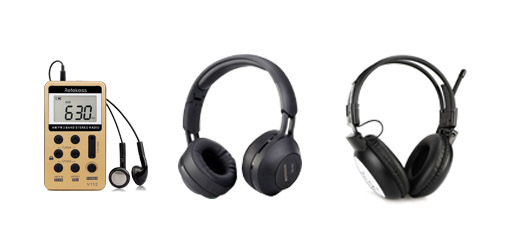 There are 2 types of portable and headset type. For the portable type, you can use the FM radio receiver, the audience can put it in the pocket and wear the earpiece. You can use the one-time-use earpiece at this time. The advantage is that the cost is lower and easy to handle. People can also choose the headset type, the quality of the sound will be better than the earpiece. We have 2 types of TR101 and TR104 in recent times. The big difference between the 2 types is the outlook. You can choose the one that you like. You need to put the AAA battery in the headset, if you want to use the built-in type, pls check his type one, it supports BlueTooth and has the high quality. If you want it, pls feel free to contact to get the price.