In recent years, with the development of society and the improvement of people's living standards, the people's requirements for services have become higher and higher. Service is equal to the flow of people, and the flow of people brings income. Therefore, the wireless call system has become a must-have product for every service industry, you need to know how to change the key name of the restaurant call button via watch receiver.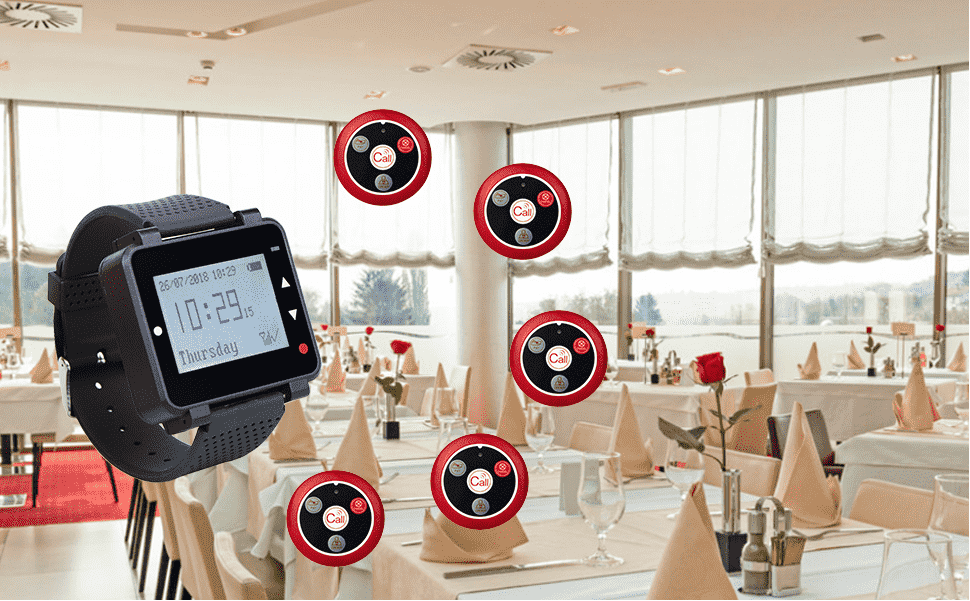 How to
Change the key name of restaurant call button
?
Under normal circumstances, the watch receiver has 40 key values, you can switch to the one you need. But if you don't find what you want, you can also customize it. The following is how to customize the steps:
Enter the menu, find the key function, find the typeset, choose the key number you want to change. Press the menu to move the cursor, then press the up and down keys to switch the letters A-Z, a-z, and 0-9. After setting the text you want, return to find Area set, find the text you just set, and then match the text you want to pair.
The above is how to change the key name of restaurant call button.
In fact, as long as it is a service industry, it is possible to use call buttons and watch receivers, such as restaurants, medical care, coffee shops, retail, casinos, and so on. Each industry has its own service name, the default option of watch receiver may not cover all industries.
Retekess T128 and TD106 watch receiver support change the call button name. So if you have a request about this function. Feel free to choose these two models. And all the call buttons of Retekess work with them.
If you have any comments about the wireless calling system, you can feel free to email us at support@retekess.com.