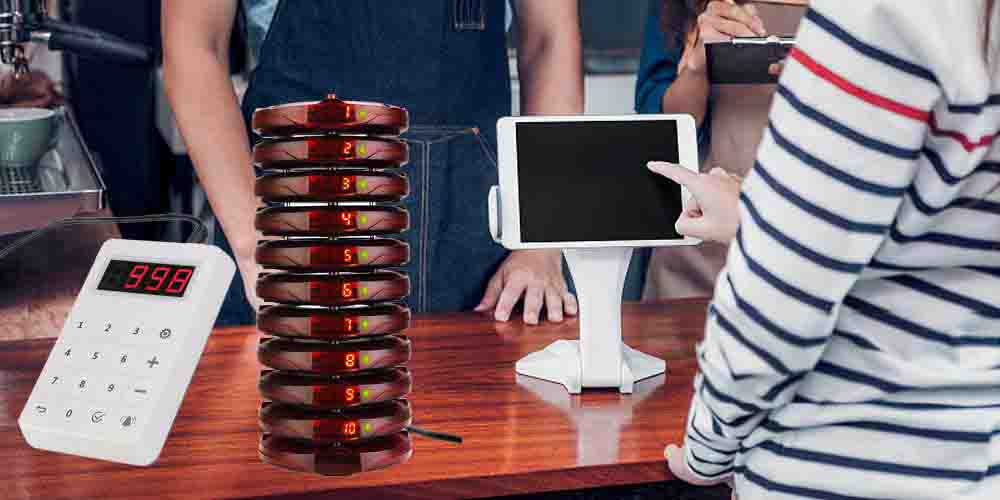 Retekess TD158 guest paging system is very popular in restaurants and coffee. It has 10 coaster pagers which are easy to carry and of good quality. It supports 2 prompt modes: beep flash +virbation/ beep flash. Which will meet more needs.
Here are steps for changing the prompt mode:
First of all, press the SETTING button to enter the setting mode, then press "+/-" buttons to select the function that needs to change, press "√" to confirm entry.
Then, set the vibration mode. Enter 0 or 1 through the keypad, pick up the pager from the charging base, and press "√" button to confirm within 3s. The pager will beep and flash after setting successfully.
0 stands for vibration close mode
1 stands for vibration on mode
NOTE: when you do all the settings are mentioned above, the pagers must be in the charging base and connect the power. After all the setting completed, press the back button to exit.
---