Retekess T111 and T112 guest paging systems have a very similar appearance, they both have 20 charging slots. The difference is that the numbers on the T111 keypad transmitter are 1-20, and the numbers on the T112 keypad transmitter are 0-9.
This means that the pager ID of Retekess T111 paging system can only be set to a number from 1-20, and the ID cannot be set arbitrarily. And the Retekess T112 paging system supports setting the ID of the pager to any number from 0 to 999, and you can change it within the range according to your needs. If you own a small restaurant or food truck, then the Retekess T111paging system is very suitable for your business. You don't need to pair additional pagers, and you don't need to set more pager IDs, and the buttons on the Keypad transmitter correspond to each pager respectively. When calling, you only need to press the ID corresponding to each pager instead of inputting it yourself. This will make calling more convenient, save time and improve efficiency. If your restaurant is very large and needs more than 20 pagers, or you want to set your own pager ID, then you can choose the Retekess T112 paging system. Because pagers have a long standby time. So you can buy extra pagers and then use Keypad Transmitter to charge them in turn.
Come and choose the guest paging system that suits your business!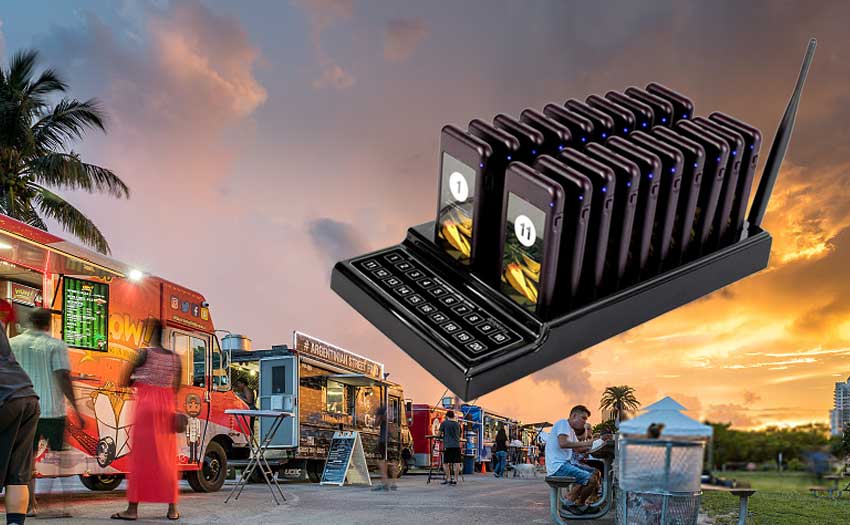 ---