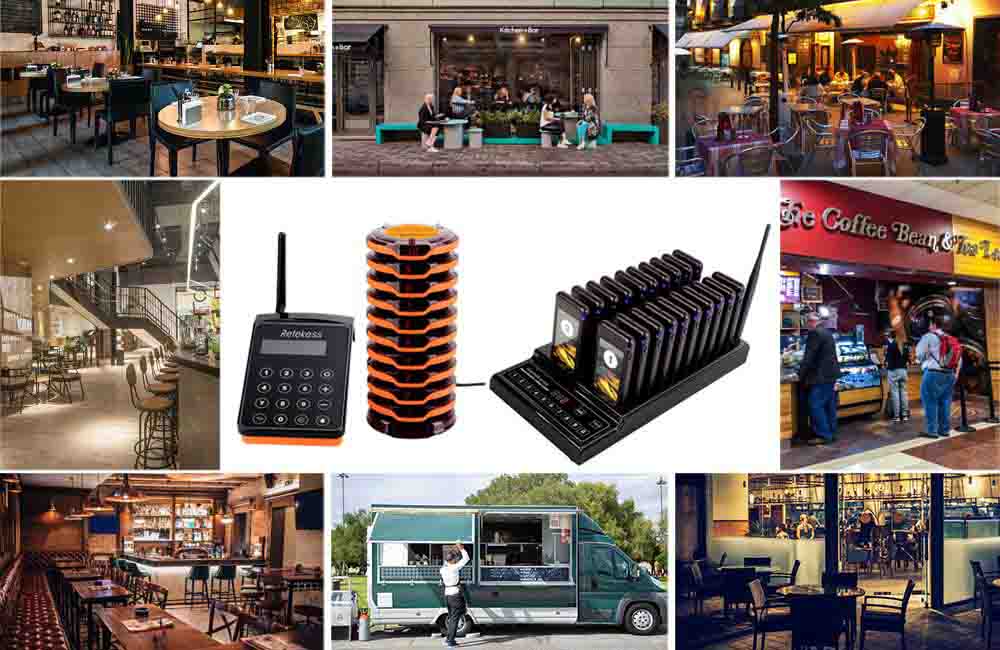 The guest paging system currently launched by Retekess has two types from the techniques: frequency modulation and amplitude modulation. So how do you choose a system that is more suitable for your business?
If you have certain requirements for calling distance and want a stronger anti-interference ability, please choose the Retekess FM guest paging system.
Such as: TD103, TD159, TD161, TD164, TD183 and TD156.
FM is characterized by a long transmission distance, so it is more suitable for long-distance calls. The influence of various external interference, processing industry, and sky-electric interference, etc. on the modulated wave is mainly manifested in the generation of parasitic amplitude modulation and the formation of noise. The frequency modulation system can use the method of limiting amplitude to eliminate the parasitic amplitude modulation caused by interference. In addition, the greater the signal-to-noise ratio of the signal, the stronger the anti-interference ability. The signal-to-noise ratio of the signal obtained after demodulation is related to the modulation coefficient. Because the frequency modulation coefficient is much larger than the amplitude modulation coefficient, the signal-to-noise ratio of the FM wave is high, and the interference noise in the FM broadcasting is small.
There is a requirement for the penetration of the transmitted signal, it is recommended to choose an amplitude modulation system.
Amplitude modulation is characterized by a wide bandwidth, which means that it has a strong ability to penetrate obstructions. For example, your business scale is not very large, but the internal space has many intervals (such as screens, walls, etc.), then the amplitude modulation system will be more suitable for your business because it has stronger penetrating power when transmitting signals.
But whether you choose to use FM or AM system, you can use repeaters to enhance the call signal of the system. The Retekess TD021 repeater supports cascading, and up to 6 repeaters can be used at the same time to enhance the transmission signal of the calling system and expand the calling distance.
---