As we all know, horse riding is a very good sports now. And it is one of the sports in Olympic. It is very good for health and important. But it is also a dangerous sports we need to be trained to ride horse. So the equestrian training is very necessary. But as a trainer, you may not want to yell to the leaner. It is very hard to both of you.
So the communication device is very important in this training. The tour guide system is the best communication device for you. You can tell the learner how to do and not to do during training. It will keep your instructions in time. So it may avoid many problem. Learner will hear more clearly and do the right step. Your training efficiency will be improved a lot. Learner will be more satisfaction for your course. This will make learner more safe as well.
If you need to communicate with the learner, then you can choose the TT105 tour guide system. The range is 150 meters in the open area. It has two transmitters, one main transmitter and one vice transmitter. They can talk with each other. It is easy for both of your communicate. For the headset, we have the ear-hook type one. If you need it, you can contact us.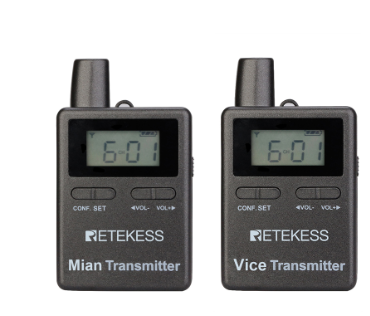 If the learner don't need to talk to the coach, you can choose the one way tour guide system, the TT106 TT106 and TT108 tour guide system is very good for using. TT106 tour guide system is 150 meters and TT108 is 200 meters in the open area. The receiver itself is ear-hook type. So if you wear the helmet, it is very convenient. There is no wires need to worry about.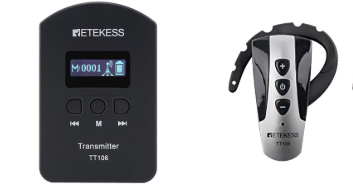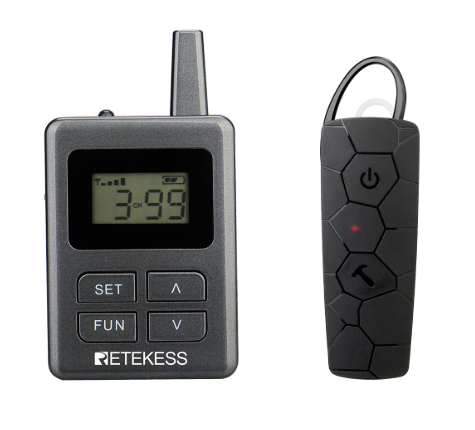 If you need one or any questions, feel free to email us at support@retekess.com.
---