Restaurant paging systems are becoming increasingly popular among restaurants worldwide. They are known to significantly increase customer satisfaction levels, and at the same time, they also help restaurants increase their revenue. Moreover, restaurant owners and managers have more time to focus on other aspects of their business.
If you're not familiar with guest paging systems, they are devices used to communicate with customers when their table is ready. When customers arrive at a restaurant, they are issued a pager along with their menu before being directed to their seats, and when it's their turn, the pager alerts them that their table is ready.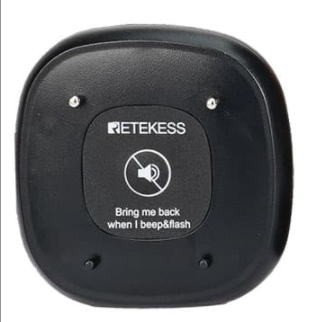 Faster Seating: Customers don't have to stand around aimlessly waiting for their table, which can get frustrating. With a paging system, customers can relax, browse the menu, and wait comfortably.
Less Waiting Time: As a result of using the pager system, customers can spend less time waiting for their turn to be seated. This is beneficial for both the restaurant and customers since it makes the entire process faster and more efficient.
Improved Customer Service: With a restaurant pager, restaurant staff can provide more personalized service. So customers aren't annoyed by waiting in line. They can take more time to serve and interact with people more constructively. They can take more time to serve and interact with people more constructively.
Increased Table Turnover: With faster seating and fewer waiting times, restaurants can serve more customers in a given time frame. The quicker customers can be seated and served, the more revenue the restaurant can generate.
In conclusion, a paging system is a proven way to increase customer satisfaction in a restaurant setting. Faster and more efficient service leads to happier customers. They are more likely to return to the same establishment – and even recommend it to their friends and family. In a highly competitive industry, it's essential to make your customers happy, and restaurant paging systems are an easy and affordable solution to achieve this goal.
If any, feel free to email us at support@retekess.com