Reduce Contact in Your Business to Stay Safe
"We are excited! It works flawlessly and so everyone can go out a bit with their dog or wait comfortably and virus-free in their car until called. There is no need to wait with several people in the waiting room." --Ihr Team von Koch + Kollegen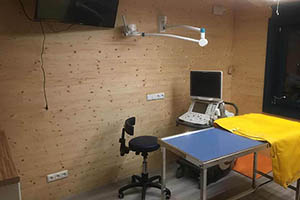 Retekess supply the best solutions for your business: restaurants, healthcare, hospital, clinic, veterinary clinic, pharmacy, and so on. No matter what kind of business are you running. The guest paging system works well in the place, where people need to queue to wait for their orders.
The way how to use it:
1, Make sure that how many pieces pagers do you need first, each pager needs to have a unique number so that when it is their turn, the counter can press the number to remind the customers. Once you decide the quantity that you need, pls feel free to contact us at support@retekess.com to get the best offer.
2, Once you receive the guest paging system, pls make sure that each pager has a unique number. Power with the keypad transmitter, and put all the pagers on the counter.
3, Handle the pagers to the customer so that to make them have the free time before getting their orders, they can hang around near your store, or sit in their cars.
4, Press the number to promote the customers to get their orders.
5, Take back the pagers once the customers come back to get their orders
Kindly note: We have many types of guest paging systems: slim or coaster, you can make your choice which type to choose for your business, and each type has different features, such as battery capacity. If you want to use it for a long time, pls power it during the using time. If you want to use it in outdoor, TD161 will be your best choice. It can power from the keypad transmitter.
Many customers may concern about the working range and customize logo, pls tell us your needs, we will try our best help you. Contact us at support@retekess.com or +86-15639073051.
Cleaning Retekess Equipment
Using alcohol or hospital-grade disinfects is the best way. If you want to know more, pls click here