Why do we sanitize the tour guide system?
Sanitizing the products we use is very important during the COVID-19 pandemic. Especially the tour guide system we use. Disinfect Tour Guide System is necessary because we are going to use it for different tourists.
How to choose an audio guide system that is convenient for disinfection?
Among the many tour guide models, the TT110 tour guide system is the most convenient because there is a one-key disinfection function on the charging box. Therefore, if you use the TT110 tour guide system, you only need one key to sterilize. It is very convenient as you can see in the picture.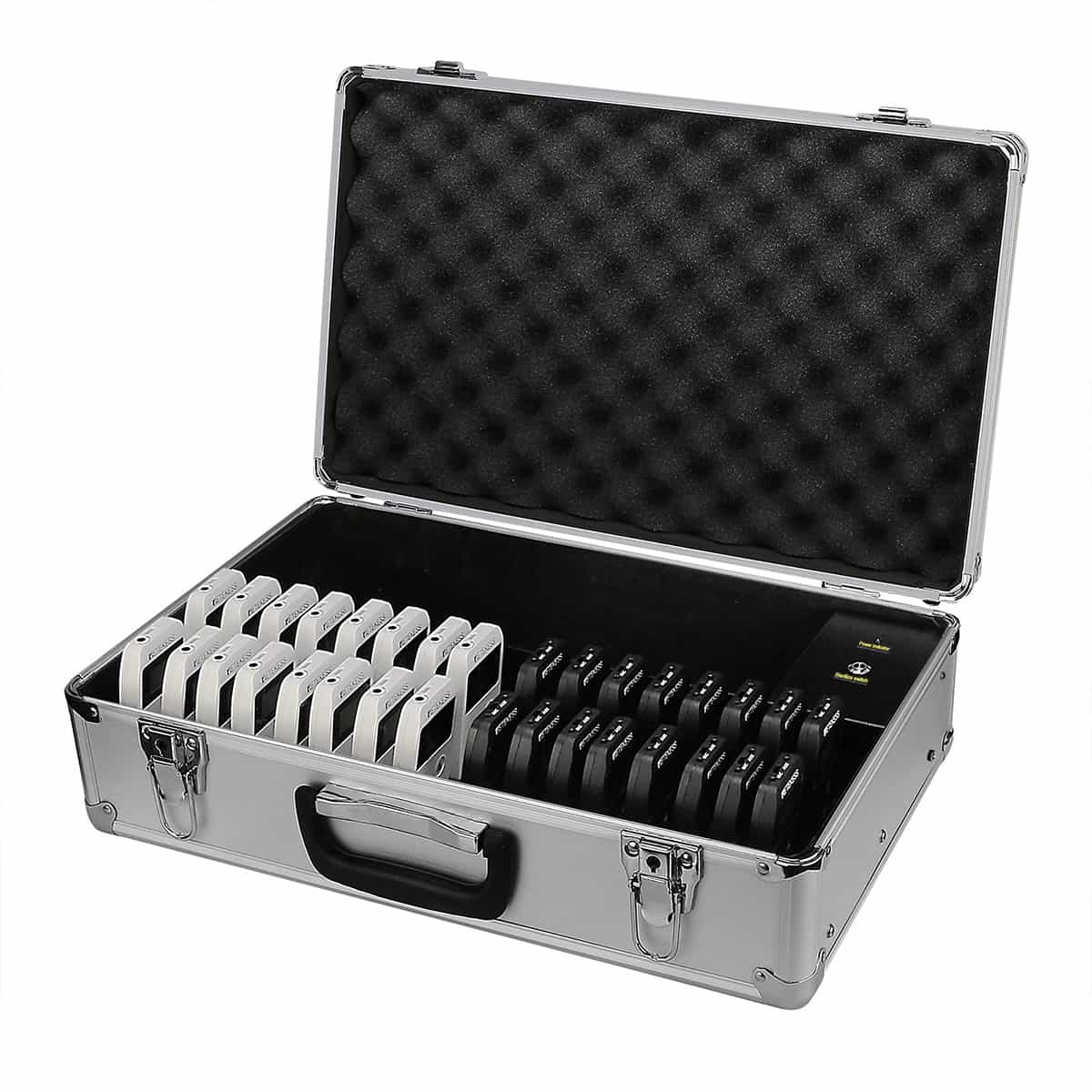 TT106 is a 2.4G ear hook speaker, the receiver is directly worn on the ear, not an in-ear type. You can wipe the fuselage and earpiece with alcohol swabs to achieve disinfection. Also very convenient.
The other one is our very popular T130 tour guide system, this headset is also an ear-hook. There is a sponge cover on each earphone. For this type of audio tour guide system, you can choose to buy an extra sponge cover and send one to each tourist, so everyone can use their own without worrying about hygiene.
For most of the hang-on neck tour guide systems, it has an earpiece, and the earpiece is able to change the ear foam part. So you can take more ear foam to give to each customer.
In addition to the above options, you can also choose disposable earphones and give each customer a disposable earphone, so that you don't have to worry about disinfection.
If you still have any questions about sanitizing the tour guide system, feel free to email us at support@retekess.com