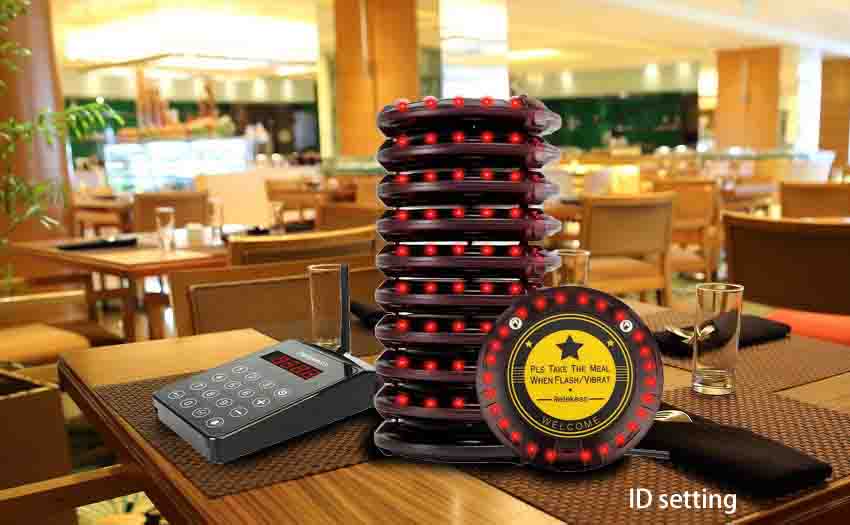 Do you have a problem with setting the ID of the TD103 pager?
Here is the steps: plug in the adapter, and make sure the pager is powerful enough. The press set button, and enter the password(default is 2580), then this system will go to F1, this is for setting ID. You need to press √ to confirm, then press the number you want to set ( for example 19) and press the call button. The number will flash, now you can take the pager and put it up the keypad about 10cm. Please make sure to put the pager up the infrared area. The pager will light or ring or vibrate, it means the pager pair successfully with the keypad.
Retekess TD103 wireless calling system works for restaurants, cafes, warehouses, and many other areas.
Here is the video about how about set the ID of TD103. You can look at this as well.
If any questions, feel free to contact us at support@retekess.com.
---