Retekess T128 Wrist watch pager is very popular due to high quality, good features and good price. But most customers have the problem and confused when using it. They don't know how to set and why it is popular? Today
i will show the main reasons:
How to set the key function-Area type?
1, Bein setting pager, it will be the first option, use "down key" to choose "key function".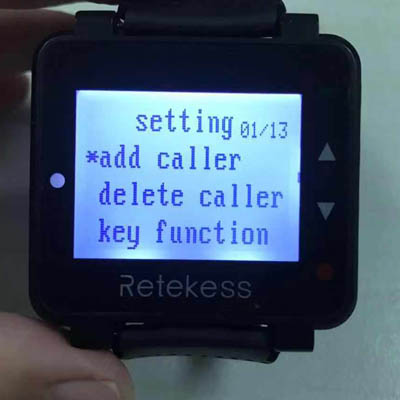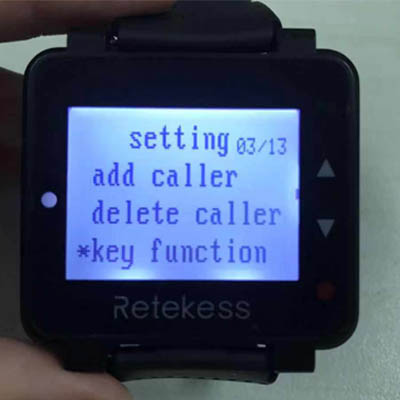 2, Press "set key" to enter the key function, it will show 2 options -Area set and Typeset, press set key to be in Area set page. It shows the first " area 0". You can press set ley to be in Area 0, or choose Area 1-9 or Area A-Z. You can
set it as you need. So there will be 36 areas.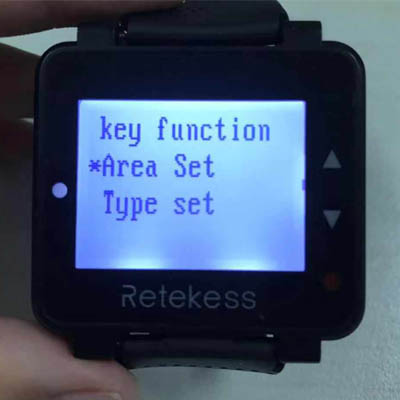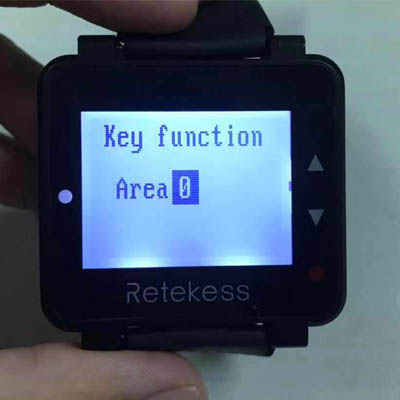 3, Press set key, be in Area 0 pager, it will show Set 0's key, then press set to be in. It will shows"press Area
0's key. At this time, there are 40 key names, you can choose, choose the key name, then press call button, If names
Call button success, there will shows successfully on the watch screen.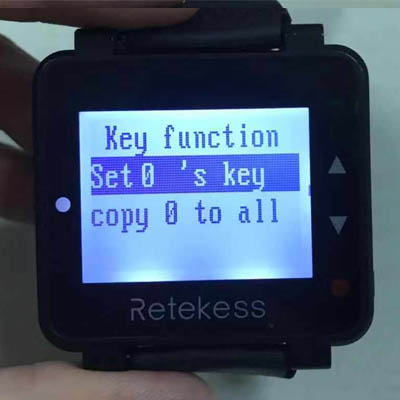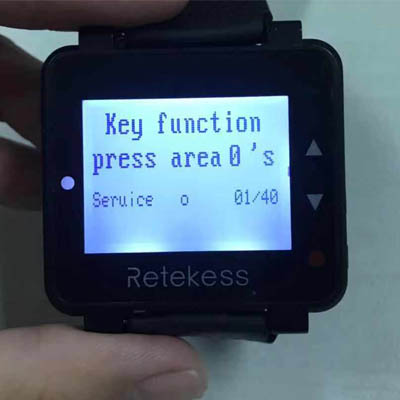 4, Back to home pager, press the call button, It will show what you set before.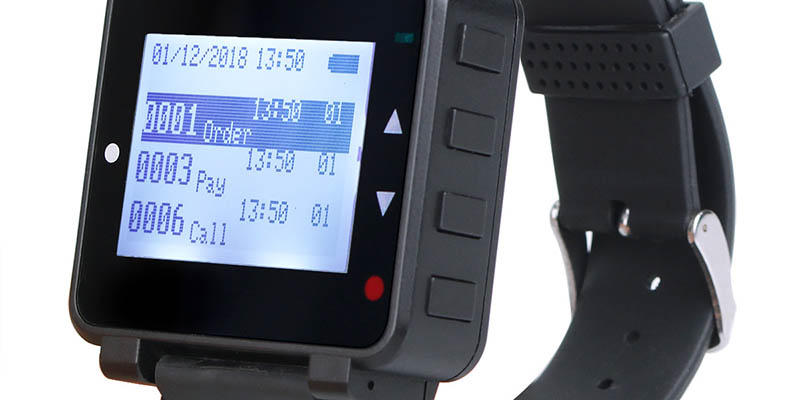 Due to this function, you can use the wrist watch pager in a different area. Max to 36 areas. The working distance
can up to 200m in an open area. It can reach up to 3 floors in the concrete building ( Ida test the working distance in our office building). The real working distance based on many reasons, such as rooms' quantity, buildings material, wrist pager's electricity and so on.
But the most important is that you can name the meaning of the call button. There are 40 options that you can choose.
Besides, you can define the 40 meanings by yourself.
In the Set pager, then press set key to be in next page-Type set key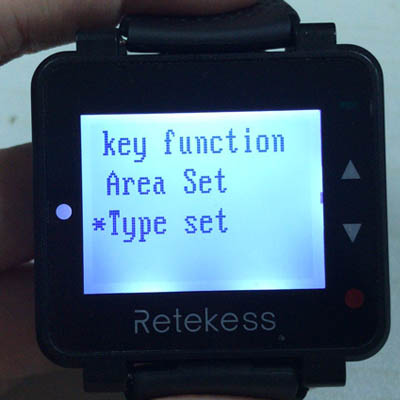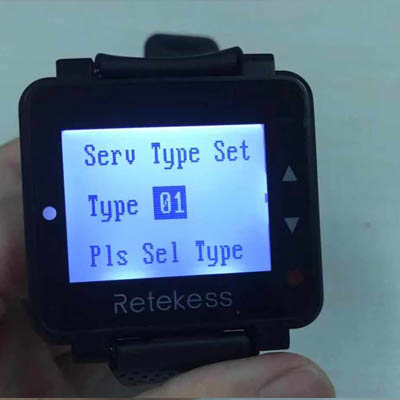 Press set key, you can define the meaning of the key. There are 12 words that you can define. And you can define
40 meaning in all.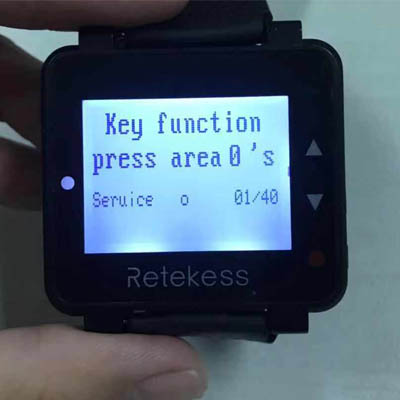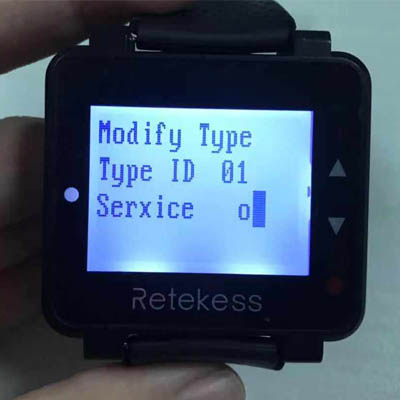 The great feature of this Retekess T128 wrist pager. It can support 999 channels, and support 500 call buttons.
Long working distance and long standby time. Make it popular recently.
On July 25, we list a WHITE color for different application scenes. Such as a nursing home, clinic or personal
use at home.
Pls check these pics to show the user applications and producing process
Applications:
Restaurant, cafe, club, entertainment place, SPA, nursing home and personal use in the home.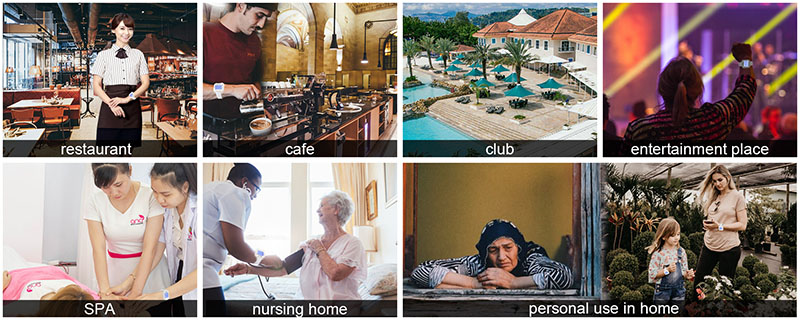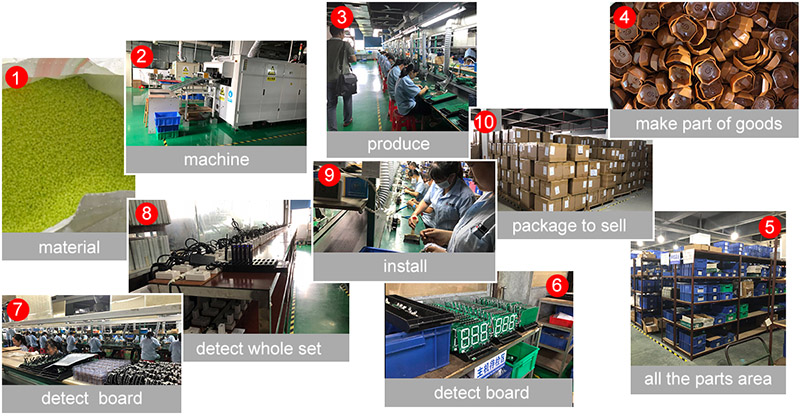 If you would like to know more, buy it or to be a dealer.
Pls don't hesitate to contact us at support@retekess.com. We have a factory, so we can supply the best price for you.
Click youtube link to check retekess factory
https://www.youtube.com/watch?v=fdOCrs1sE9U