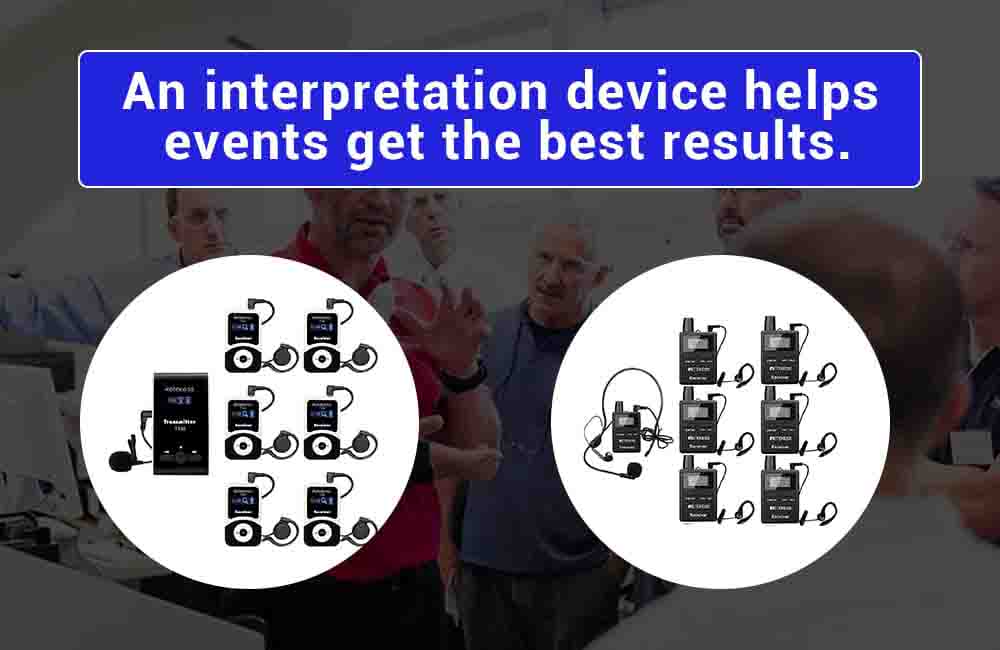 In cross-cultural exchange activities such as international conferences, church services, and transnational academic conferences, the participants of the activities come from various countries, and they must use translation equipment to communicate without barriers.
Interpretation device for simultaneous interpretation
Interpreting equipment is the only practical solution. We can even say that interpretation equipment is the key to the success of these events. After all, if the quality content you convey is not clearly received by the audience, then the effect of the event is better than nothing. Now that we have understood the importance of interpretation equipment in cross-border communication, how can we use translation equipment to break down language barriers? For example, if your event speaker speaks English and part of the audience is French, you only need an interpreter to translate what he hears from English into French, and then transmit it to the French audience through the interpreter.
Interpretation device helps the hearing impaired
Elderly or hearing-impaired people need higher and clearer volumes than normal to get information. Based on this need, the receivers of all retekess interpretation device can easily adjust the volume. In addition, whether it is indoor or outdoor activities, if the number of people is large and the scope of activities is large, the part of the audience far away from the host cannot effectively receive information. And a set of interpretation equipment can perfectly solve this problem, so that every event participant can have the best experience.
If you want to solve the first problem, don't miss T130 and T131. Almost all customers have given good feedback on this cost-effective product. In addition, TT109 is the best choice to solve the second problem. It has a transmission distance of up to 180 meters, and the transmitter has 5-level volume adjustment, and the receiver has 10-level volume adjustment. If you have other needs, please feel free to contact us, we will be happy to serve you.
---