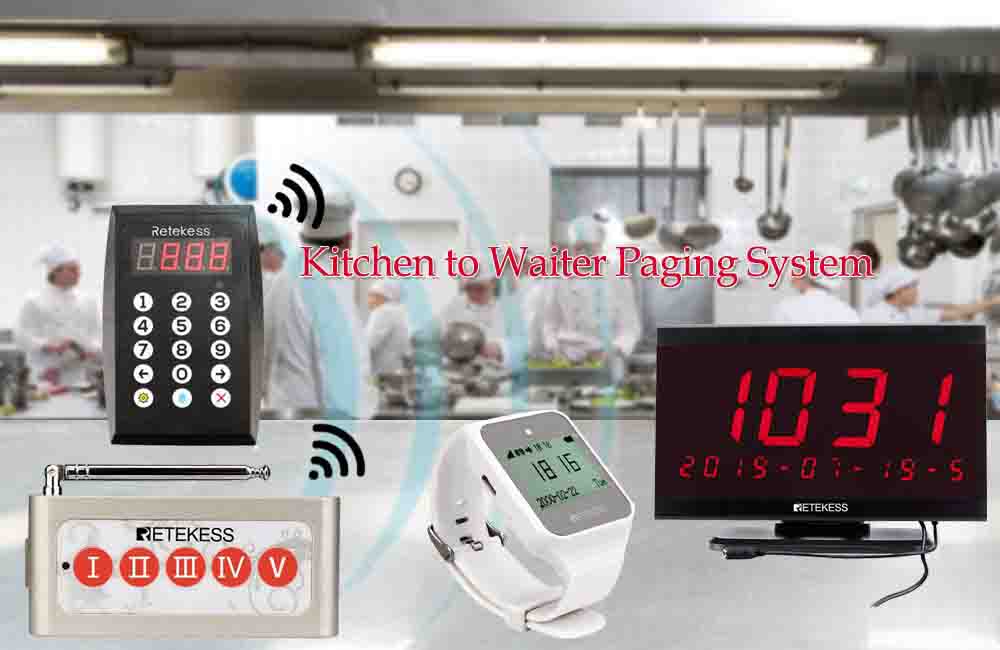 The Retekess kitchen to waiter paging system can help the chef to easily call the service staff. It can provide convenience for the staff, and improve work efficiency.
Do you know how to choose a staff and server paging system?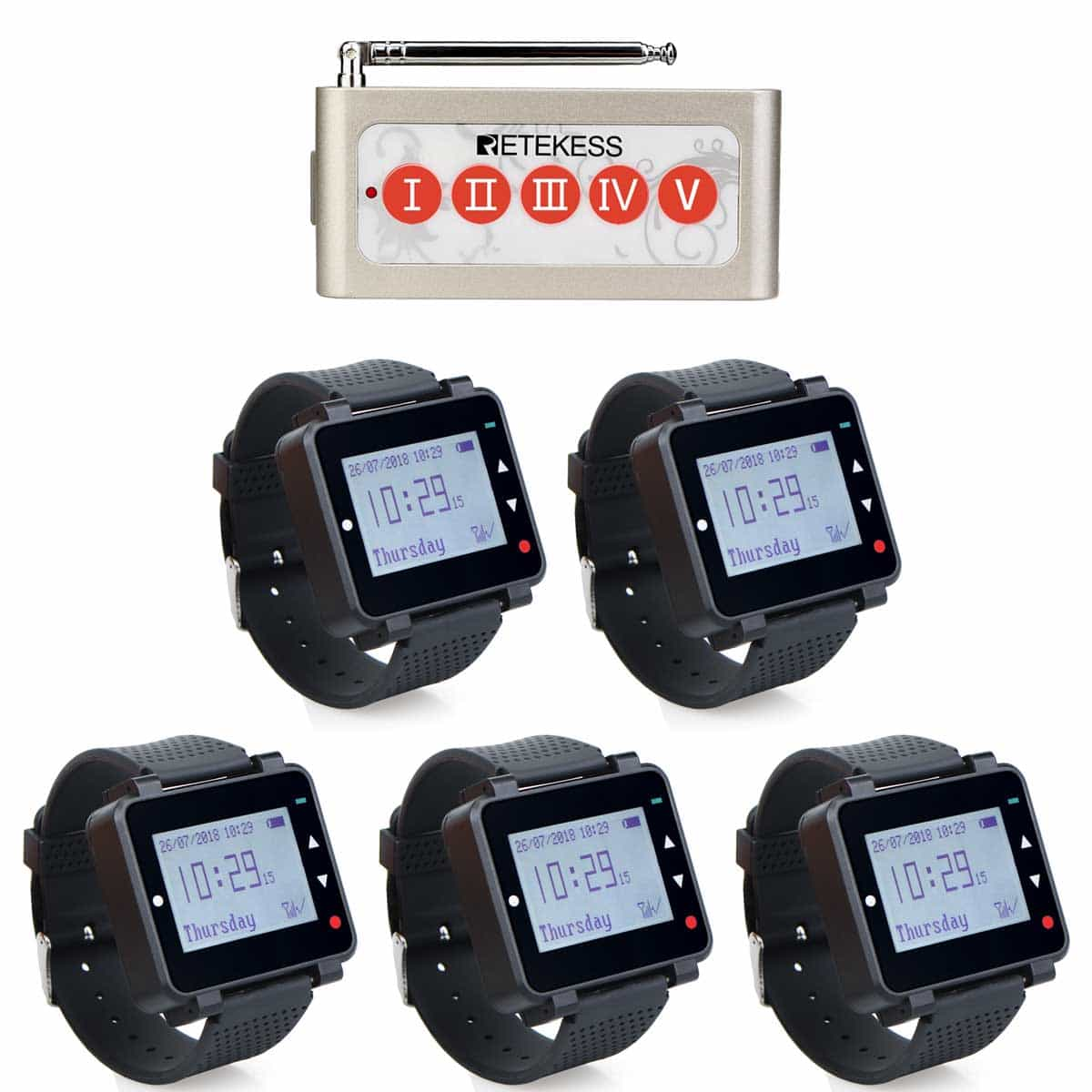 What products do you need to complete a kitchen to waiter call system?
If you have a small restaurant with no more than 5 waiters at a time, then you can choose our TD005 call button to be used with a watch receiver or a display receiver. We have 3 models of watches, TD108, TD106 T128 watch receiver, I recommend using the T114 display receiver, which will display one number at a time. If multiple calls are made at the same time, they will be played in a carousel. If there are more obstacles between the kitchen and the dining area, you can also choose a repeater to increase the call distance to prevent the waiter from receiving the signal. If it is relatively open, then our distance call distance can reach 100 meters.
If you have a large restaurant and there are more than 5 waiters working at the same time, then I recommend you to choose the TD101 call keypad work with the watch receivers and display receivers. Of course, you can still choose from the 3 model watch receivers. For the display I recommend the TD105 LED display receiver, it can show 4 groups of numbers one time. So it is better for a big restaurant. For the keypad, you can match up to 999 numbers, so even if you have many waiters working at the same time, it can meet your requirements. The keypad is directly plugged in power, which is very convenient. You can also fix it to a certain position. For the big area, you can use a repeater to increase the range.
The kitchen to waiter paging system will help improve the efficiency. And staff will work with them easily. If you have any questions, feel free to email us at support@retekess.com.
---