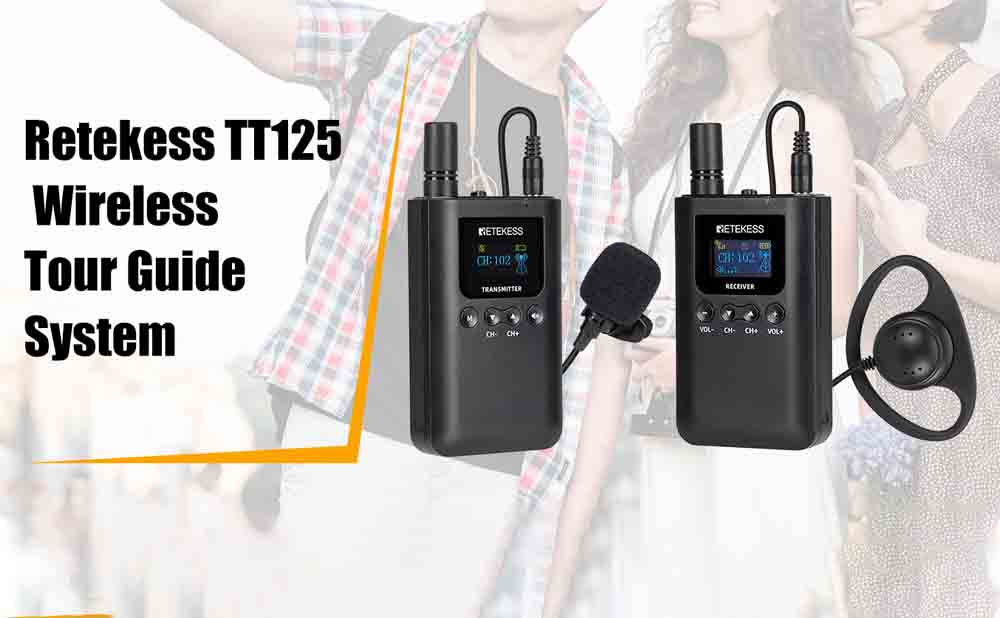 Long standby tour guide system
A long working time tour guide system typically refers to a device used by tour guides to transmit their voice to a group of people while leading them on a tour. The long working time tour guide system usually consists of a transmitter that is worn by the tour guide and receivers that are carried by the members of the tour group. The purpose of the system is to ensure that the tour guide's voice is heard clearly by all members of the group, regardless of their location or background noise.
For a tour guide system to have a long working time, it should have a battery that can last for several hours without the need for recharging. This is particularly important for tours that last for several hours or for tours that involve multiple groups that require the system to be used continuously. Additionally, the system should be designed to be lightweight and comfortable to wear for extended periods of time.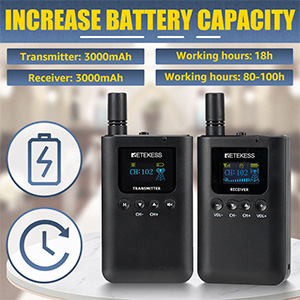 Retekess have types of tour guide system, but the longest working time is about 12 hours for transmitters and 18 hours for receivers. But most of the customers said that they need longer, So based on the request, we develop one new model TT125 tour guide system which with longest working time. For transmitters, I tested it by myself and the working time can reach 20 hours, and for the receivers, the time can reach 80-100 hours. It will be very convenient for people who cannot charge the device in time. We will list the TT125 tour guide system at the end of June. So if you need it for your business, pls email us to get the best offer.
Overall, a long working time tour guide system is an essential tool for tour guides who want to provide high-quality tours to their customers. By using such a system, tour guides can ensure that their voice is heard effectively by all members of the group, allowing them to provide informative and engaging tours that leave a lasting impression. So email us to get the best offer and best divide for your travel business.
---