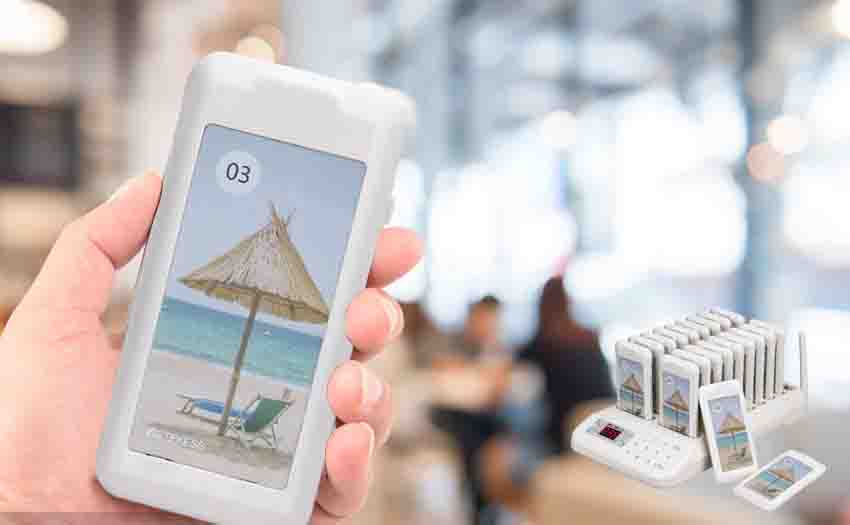 The New Retekess TD172 wireless calling system
Recently, many business need the guest paging system to help customers keep distance. So retekess is doing our best to provide the best restaurant pager system for the market.
This pager system include 20 pagers, and the design is very fashion and classic. The color is white and very clean. It is very light and customer will feel good to take it around. You will love it. It is the best paging system for your business. This queue calling system keypad is touch key, which makes it better waterproof. And you don't need to press hard when you call a number. It is quite easy to use.
The range is up to 400 meters in the open area. For the pager, it has two notice modes, vibration with flash and buzzer, vibration with flash. The notice time is 1-999 seconds. These two modes can meet almost all the scenes. In addition, the pager has one side key, when it being called, the customer can press the side key to cancel. They don't need to wait until take it to the keypad charging dock to cancel the call. For the setting, it supports batch modification, for example you can change the notice mode and notice time by one time, you can change all the pager, you don't need to change it one by one, which will save you a lot of time.
In addition, it is include the built-in 300mah battery, which work for 18 hours, so you don't need to worry it will power off when you work. For this guest paging system, you can use as many as keypad transmitters to call the same pagers. You can also change the pager paper by yourself, you can print the picture fit for your need.
If any questions, click here to contact us email retekess.
---