New Arrival TD175 restaurant pager. It is a black color paging system. Due to the COVID-19 pandemic, the demand for guest paging systems has skyrocketed, and there are many types of restaurant pager devices on the market, and the Retekess brand has also developed and produced a variety of models.
Although there are many types of paging systems on the market, we are constantly updating. Every once in a while, we will integrate the needs of the customers we have collected, and then develop new solutions to provide customers with a better product. Satisfying the needs of customers is the direction of our continuous efforts. So we will not stop and will develop the most cost-effective products.
What functions does TD175 restaurant pager have?
Retekess TD175 restaurant pager system is a black color system. It is very small and very convenient for using.
One button power off.
You can check the last 10 records.
digit LED digital display, clear and durable
The pager prompt duration can be set from 1-999 seconds.
7 prompt modes can be customized, beep, vibration, and flash random combination
Automatic power on when charging, wireless code pairing, can match 998 pager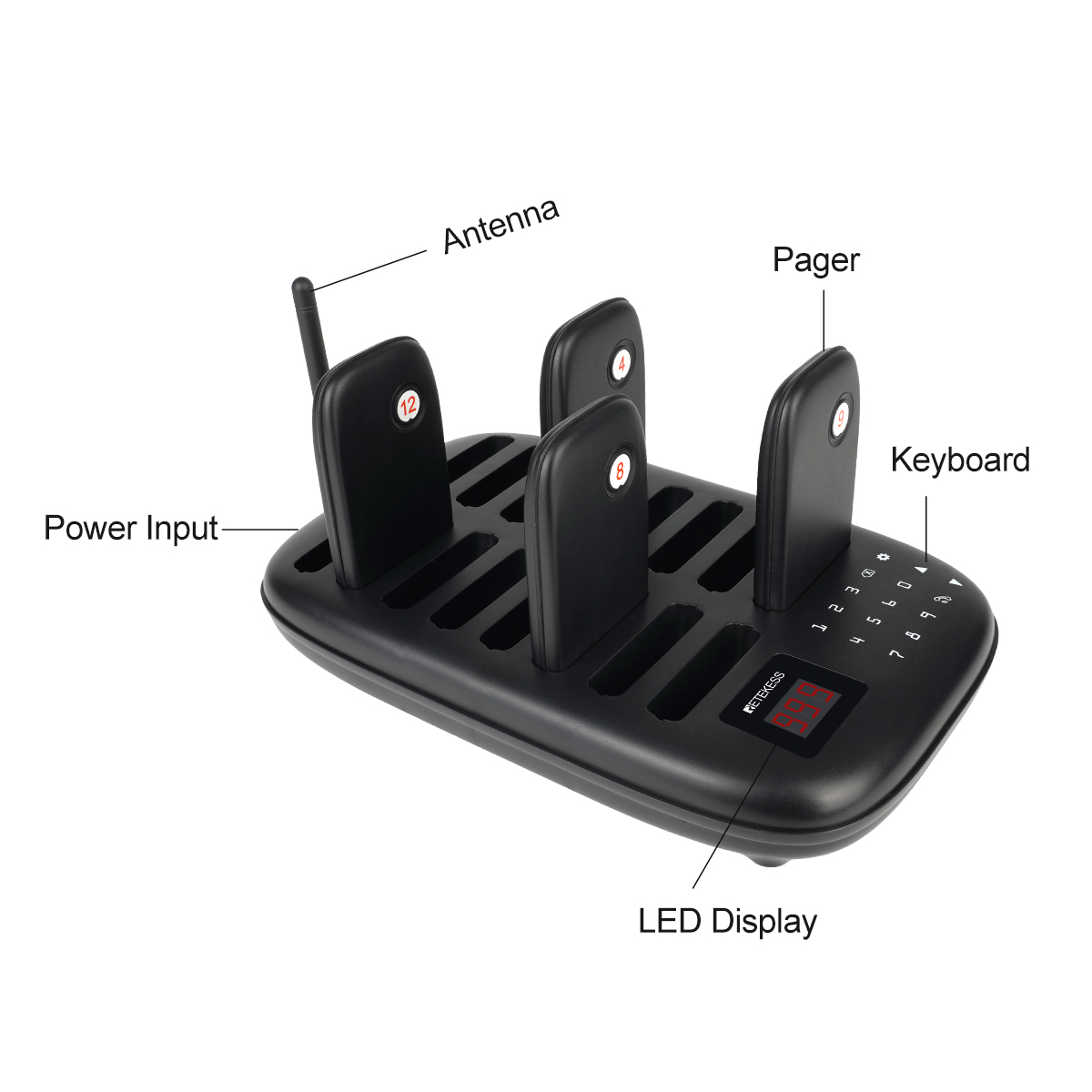 This TD175 model is very cost-effective with all the functions. For some models, the notice mode may only have 2 or 3 options, for this one, it has 7 notice models containing all the options. Some may not able to change the notice time, TD175 can change from 1-999s. Some may not have the vibration of a pager, TD175 supports.
With all the functions you need, the price of TD175 restaurant pager is very cheap. Every business is affordable. We will keep doing the best quality with the best price for all the customers.
If any questions about the device, feel free to email us at support@retekess.com.