Do you still need a FM transmitter to broadcast during this special period? If you do, we have the TR507 fm Transmitter in stock now. So you can buy this one now.
New model TR508 FM transmitter for drive-in service with FCC will be in stock on May 20.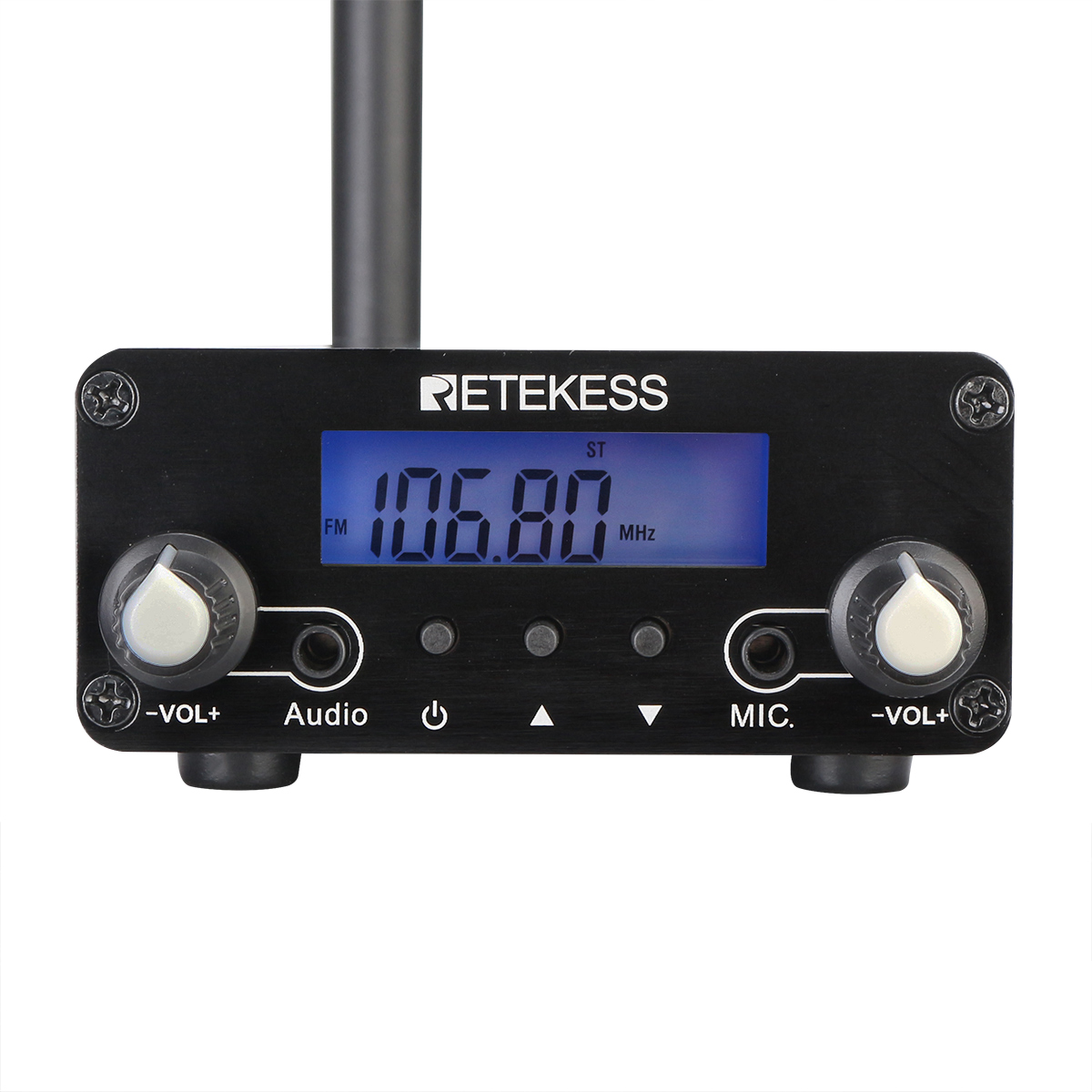 For the TR501, TR502, TR505 FM transmitter, as it is too popular, so it is already out of stock. Usually, you need to wait for one week to ship out. But in order to let all the people who need it to use the FM transmitter. We research and develop one transmitter now.
How to operate the FM transmitter?


You can see the button on the transmitter. The antenna is on the back of the transmitter, you can remove it. After plug in, press the power button. You will see the frequency on the LCD screen. When the right side area part LED is light, you can't change the frequency, so please make sure turn that part off. Then you are able to change the frequency by up and down button. Choose the one you want.
It supports U-disk, TF card and AUX to play. After you plug in, they will play automatically and you can press go forward and back forward to change the audio. It has pause function, you can press to stop the audio. In addition, you can long press the go forward and back forward button to up or down the volume.
If you want to use the mic and the play other audio at the same time, you need to use the mic jack on the back. If you want to use them at the same time, you can use the wireless speaker mic. The jack is 6.35mm(1/4'). You can adjust the audio volume, speaker volume, echo, treble and bass by the knob on the right down part.
This TR507 FM transmitter support Bluetooth like TR502 FM transmitter. Many people may concern, if this kind of FM transmitter work for them. Only if you have the FM receiver, like car radio, fm radio you listen at home. You can make the FM transmitter work with them. This will avoid unnecessary touch. It will keep everyone safe. Now it is very popular in the world, people use them in drive in church, drive in movie theater and funeral, etc..
If you still have any other questions about this FM transmitter, you can feel free to email us at support@retekess.com