At this moment, the guest pager system for restaurant is a must. Due to the virus pandemic, people are considered more about the distance and queue, nobody wants to stay too close to each other. They need to pay attention to this in case of any problem.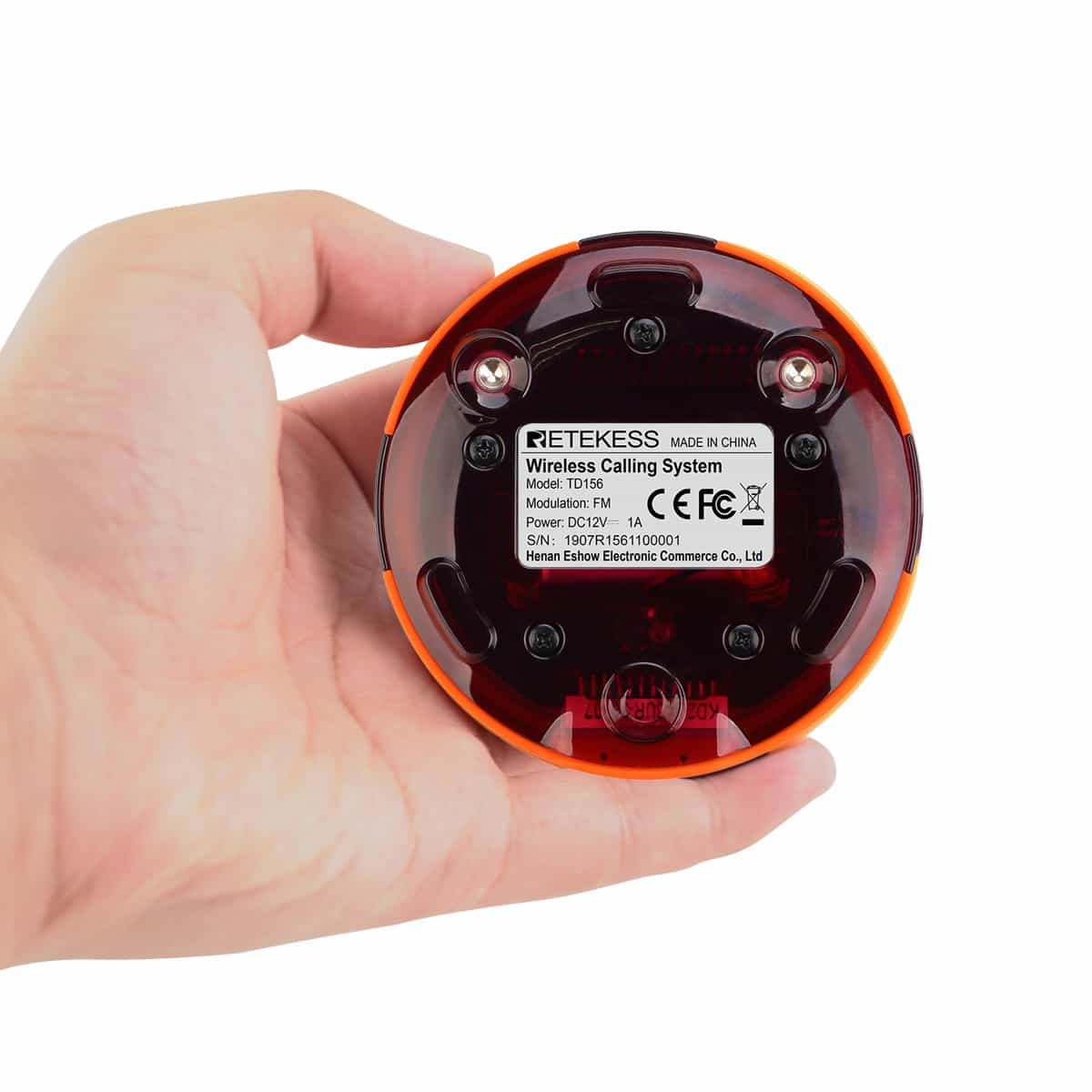 After using it for a while, you need to clean the charging ports. Because in the external environment, it may be corroded by substances such as water and oil. So it needs to be cleaned regularly.
In addition, you may face the problem of not charging. For the coaster pagers, you can check if the port and the screw are too tight. And for the slim pager, you can check if the charging port is recessed. You can pull it out.
What should you use to clean the guest paging system?
If you just use it for a while, the ports look new, you can use the alcohol pad to clean the port. If it still not charging, you need to use a small knife to scrape off surface attachments.
There are 2 examples, the TD156 long-range paging system, because it is waterproof, so people may not pay too much attention. Water is no problem, but if they contact with corrosive substances. It still affects its use. So we need to pay attention to this.
T119 guest pager system, each pager has one charging port. So you can use a micro charging cable to charge each one to see which pager is not charging. Then you can figure out the problem.
Function setting notice
For some models, when you change the notice time or notice mode, you may need to pair the pagers again. So please make sure that in advance. And change the modes and time and other functions first and then pair the pager ID. Don't miss that. Otherwise, you will need to pair twice.
If you have any other questions about the guest pager system for restaurant, feel free to email us at support@retekess.com. Thank you.