If you want to save money for your restaurant and with less staff. The staff paging system is necessary. With the staff paging, the working efficiency will be much higher. They don't need to yell to notice other staff, and you can contact the staff with one key, which is very convenient for using. Thus, you can hire less staff to save more benefits.
Retekess has one new staff paging system TD154, it has the watch receiver TD112 and keypad transmitter TD029, one watch receiver can add a max of 50 keypads, so even with large restaurants and many chefs, it works for you.
TD029 Keypad of the staff paging system
What makes the TD154 professional, for the keypad, you can see, there are 12 numbers directly. So if you have 12 staff, they can call them with one key, when you press the number, it will notice the watch receiver, you don't even need to press the call. It is very convenient. If you need to call more than 12 staff, you just press the PROG and press the number and press call, and the watch pager will notice. You can also name the keypad, so the staff will know which place to take the order.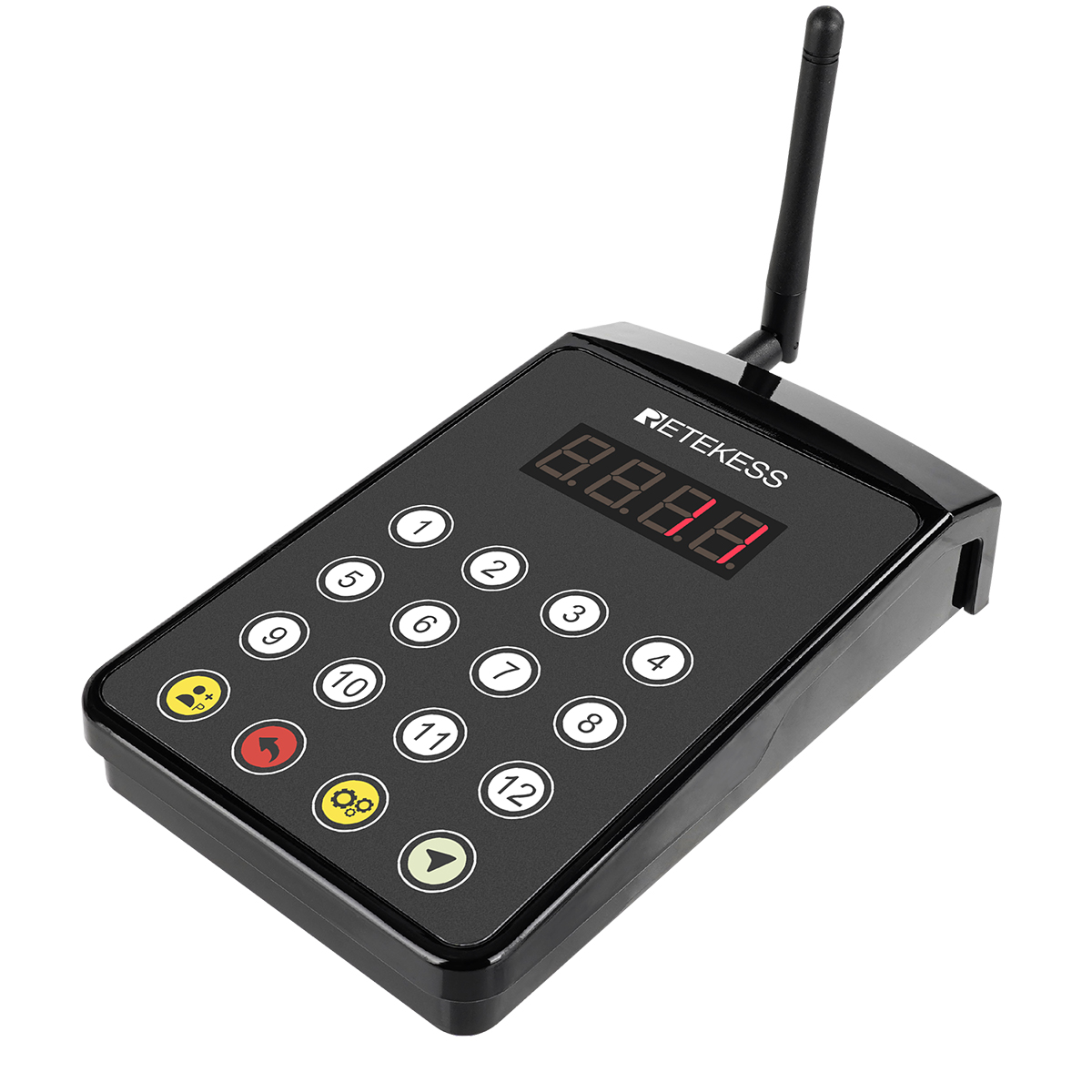 Besides, if you want to call all the staff, the product comes with a USB transmitter, you can plug it into the PC, there is a software about the staff information, you can choose all or some base on your request. This means you can call all the staff with one key via the software, it is very useful.
Of course, the watch pager TD112 can also work with the call button as the service calling system. Which can help you with more customers.
If you have any other questions about this new staff paging system, feel free to email us at support@retekess.com.