2022 has advanced to the end of the year, in the next month or so, people will be immersed in a strong holiday atmosphere. Especially the upcoming Christmas, and New Year's Day, people have gone to the streets to start shopping for holiday items, shopping malls and parks and other places will be more lively than usual, which has given birth to a large number of food truck. When people feel hungry or thirsty while playing, they need to buy food or drinks from food trucks. If you want to make your food truck work more efficiently in crowded parks, squares, or shopping malls to gain higher profits and higher customer ratings, you can consider the Retekess product portfolio TW102+T119, a three-dimensional paging and picking combination that helps you to order, prepare and pick up food in an orderly and efficient manner.
Retekess T119 Wireless Pager System has a stable signal transmission, according to our actual test results, penetration can reach 7 floors, open areas can reach 800 m. And lightweight and easy to use, the disc design is also more space-saving, in addition to the three buttons on the pager to change the call mode, in addition to it It can also record ten call records to help you work more efficiently, and is very suitable for use in food trucks.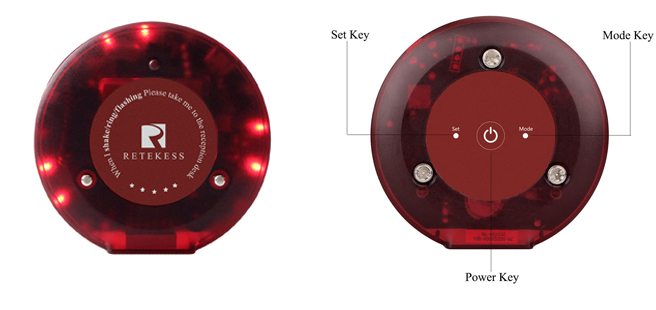 Retekess TW102 Window Intercom System itself is not large, but has high quality sound quality, and easy to use, easy to install, can be very good to help you communicate with customers outside the window, very suitable for food truck such as limited space for work, can help you achieve voice and It is very suitable for workplaces with limited space for movement such as food trucks, and can help you to free your voice and long bending time.
Food truck with Retekess T119 Wireless Pager System can make the most of food truck flexibility and efficiency. In winter, when COVID-19 and other disease outbreaks are at their peak, you can use the Retekess TW102 Window Intercom System to help you communicate clearly and without barriers with your customers when food trucks are fitted with baffles to prevent the spread of disease. If you buy before December 2, 2022, you can also enjoy a limited time Black Friday discount 20%. If you have any questions about the product, please feel free to contact us.