Know the pagers that you used well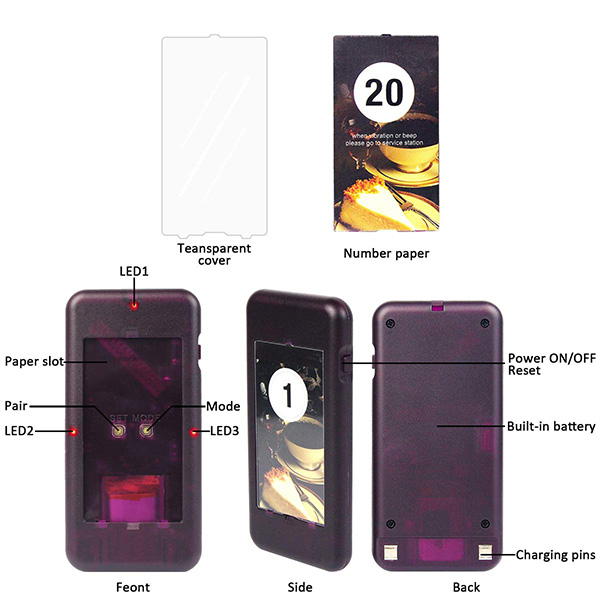 1, Can I add pagers, if I need to use more than 20 pagers?
Answer: sure, there are 999CH about T112 paging system, you can use 998 pagers in one time. If you want to buy additional pagers, pls contact us. We will send you a link, you can choose the quantity that you need.
2, How far do these pagers work?
Answer: In the open area, it can reach 800-1000m, but short in buildings such as 150-500m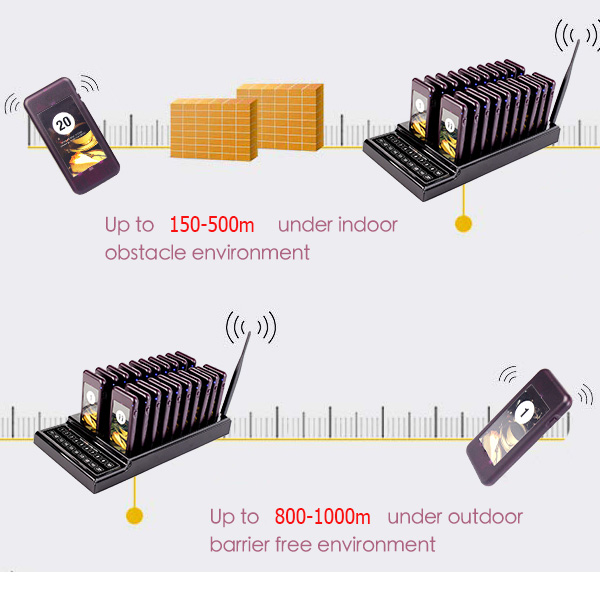 3, How to change the working mode?
Answer: First, you need to remove the paper from the front of the pager. At this point, you can see the SET button and the MODE button. Second, press the MODE button, it will switch to another mode, and if you press the MODE button again, it will switch to third modes.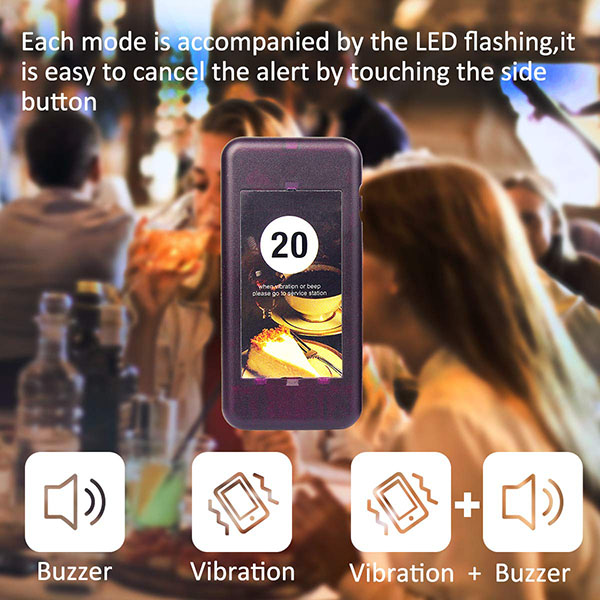 4, Can I replace the photo on the pagers?
Answer: Yes, just need to remove the plastic cover in the front of pagers, then you can change it to your own design logo. If you want to receive the photo fast, you can send us your design in PS, we will do them for you and you need to pay a fee. For more details, pls contact us at email: support@retekess.com.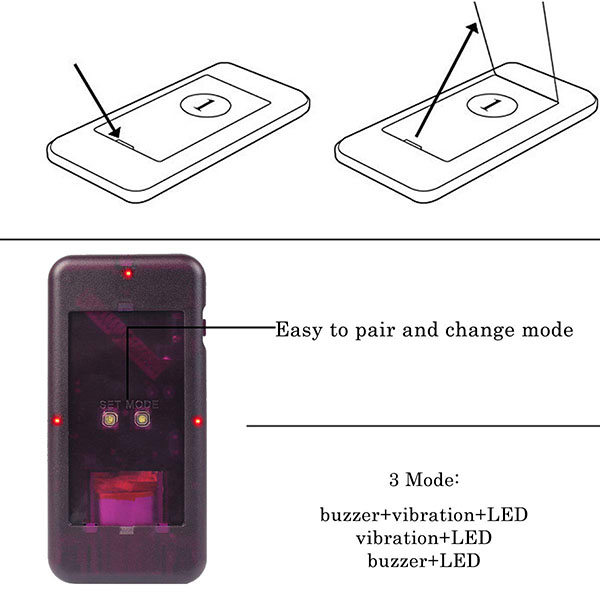 5, How to pair the pagers?
Answer: pls do as the following: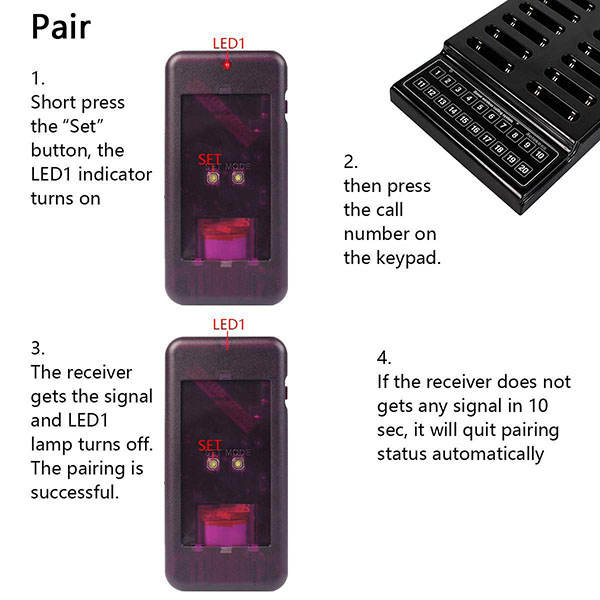 6, Does the pagers need wifi when they work?
Answer: No.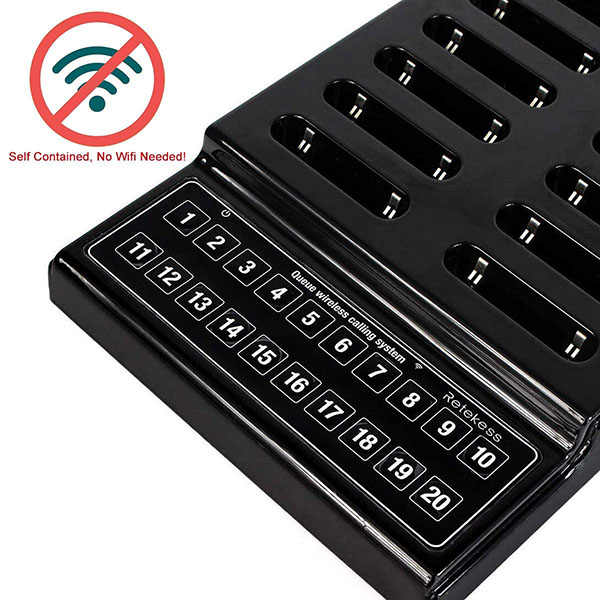 7, How long does the pagers last?
Answer: The pagers are Built-in 360mAh rechargeable lithium battery. It can last 24 hours in standby time, and work about 8-10 hours.
8, If I lost the manual, where I can get it?
Answer: You can contact us at support@retekess.com we will send you the manual in PDF format
9, What is the difference between Retekess T111 and Retekess T112 paging system?
Answer: Retekess T11 has 20 channels, but T112 has 999 channels.
10, I am from the US, can I use this pager directly?
Answer: Yes, the adapter works in AC 100-240V 50/60Hz, we will send the right adapter based on your country. We have 4 types of adapter: US/EU/AU/UK.