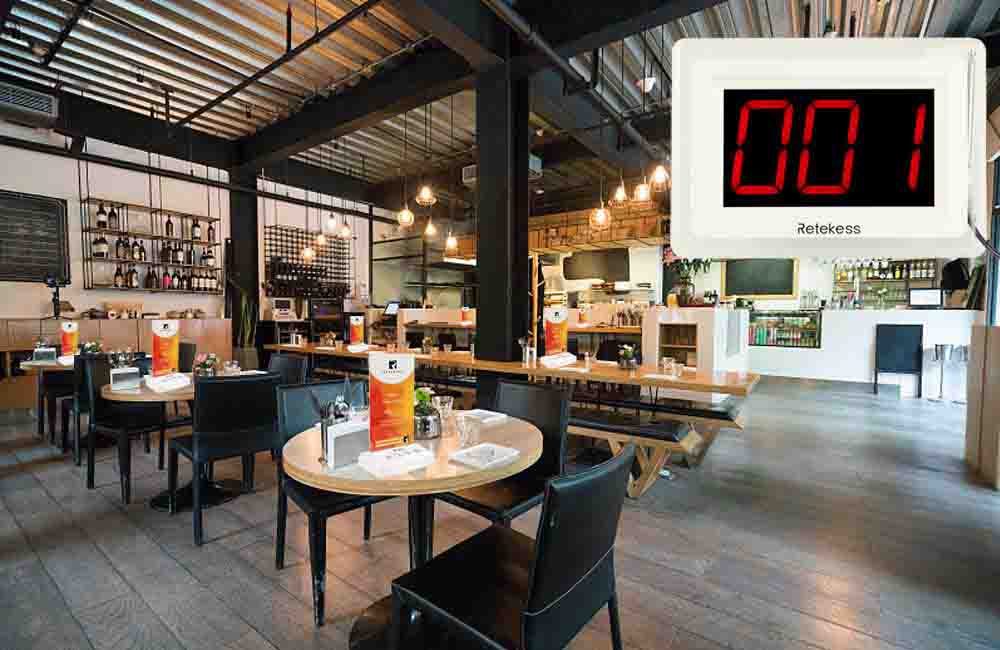 Retekess TD001 table call buttons can often be seen in many restaurants, tea houses, and coffee shops, which are perfectly applied to the service calls. It has call; cancel; pay; order four function keys, which can meet the different needs of customers in different scenarios. Installing it on every dining table can help you establish a fast contact channel with every customer. When they need it, they don't need to yell or gesture. Through the call button, the demand information can be delivered to the waiter. This will upgrade the customer's dining experience and at the same time create a better dining environment for customers.
The material of PC makes it not only has a fashionable appearance but also has the characteristics of abrasion resistance and durability, so there is no need to worry about being easily damaged. Its appearance adopts a waterproof design, which is more suitable for use on the dining table, without worrying about water stains spilling such as juice, soup, wine, etc.
In addition, you can replace the sticker content in the acrylic board with other related information such as your own logo and table number, making it more personalized. It helps you to promote your brand and deepen the impression of customers. The TD001 call button is powered by 4pcs 1.5V AAA batteries. When the batteries are dead, you can replace the batteries by yourself, which extends the service life and is more cost-effective.
The TD001 call button is compatible with all Retekess wireless receivers. You can use it with wireless watch receivers such as T128, TD108, and TD106, and you can also use it with the T114 wireless queue calling system display receiver. Or you can contact us to tell you the scenario you want to achieve, and we will try our best to provide you with the most suitable solution for your scenario.
---