In order to fit the market more widely, retekess research and develop the new security alarm system with transmitter and receiver. Once call button and one receiver.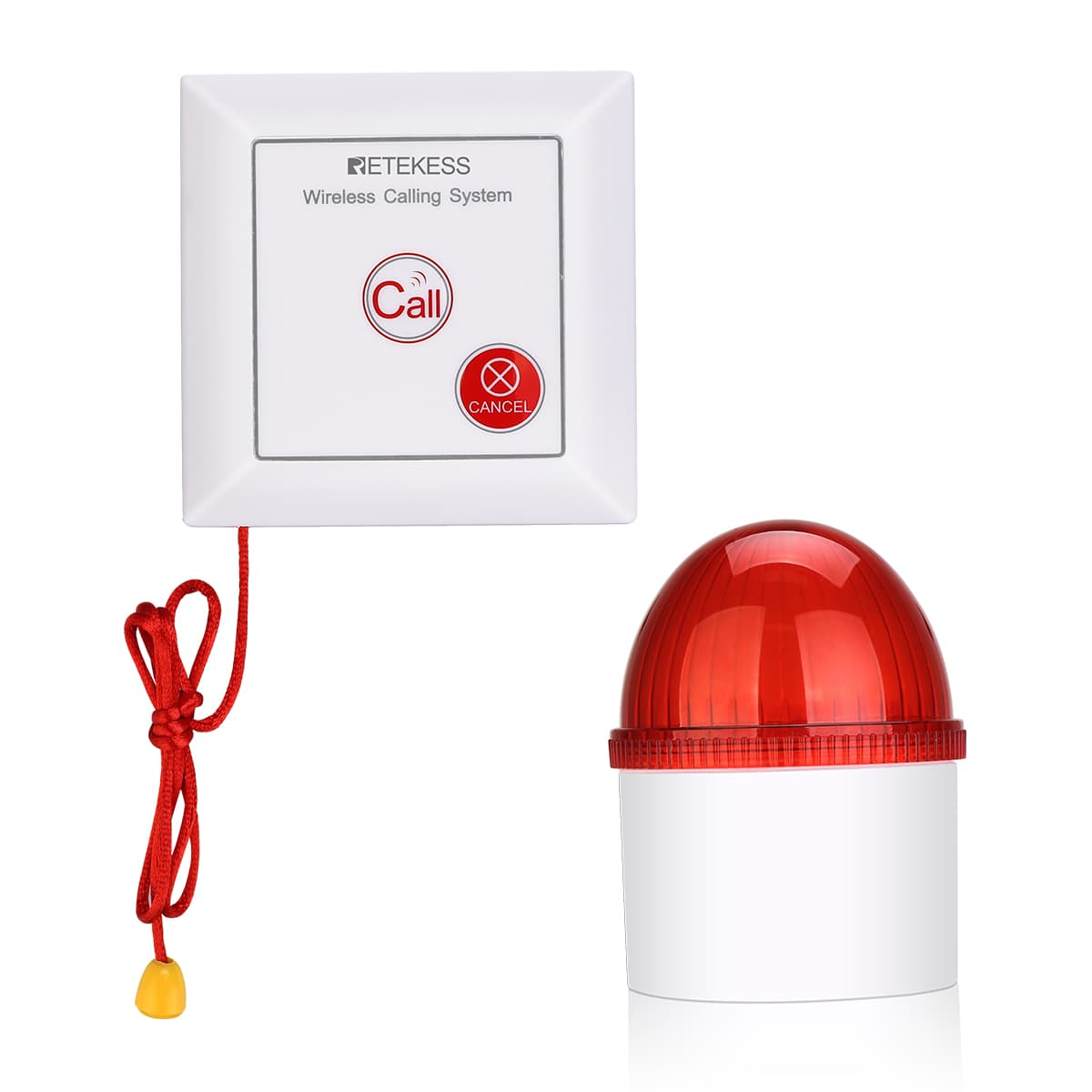 The TH103 security light with alarm system appearance is red and white, which is clear at a glance. The surface of the button is covered with PVC film, which has good waterproof performance. The receiver has three red LED lights, and the lights are dazzling when the alarm is given.
For the call button, it has two keys and a string, so you can press call or pull the string for help. It is very easy to use, especially the string, which is very useful. After done, you can press the cancel button to cancel the call. For the receiver, it has three red LED and it has 3 notice modes, mute with light, low volume with light, loud volume with light up to 100DB. You can adjust it according to your usage.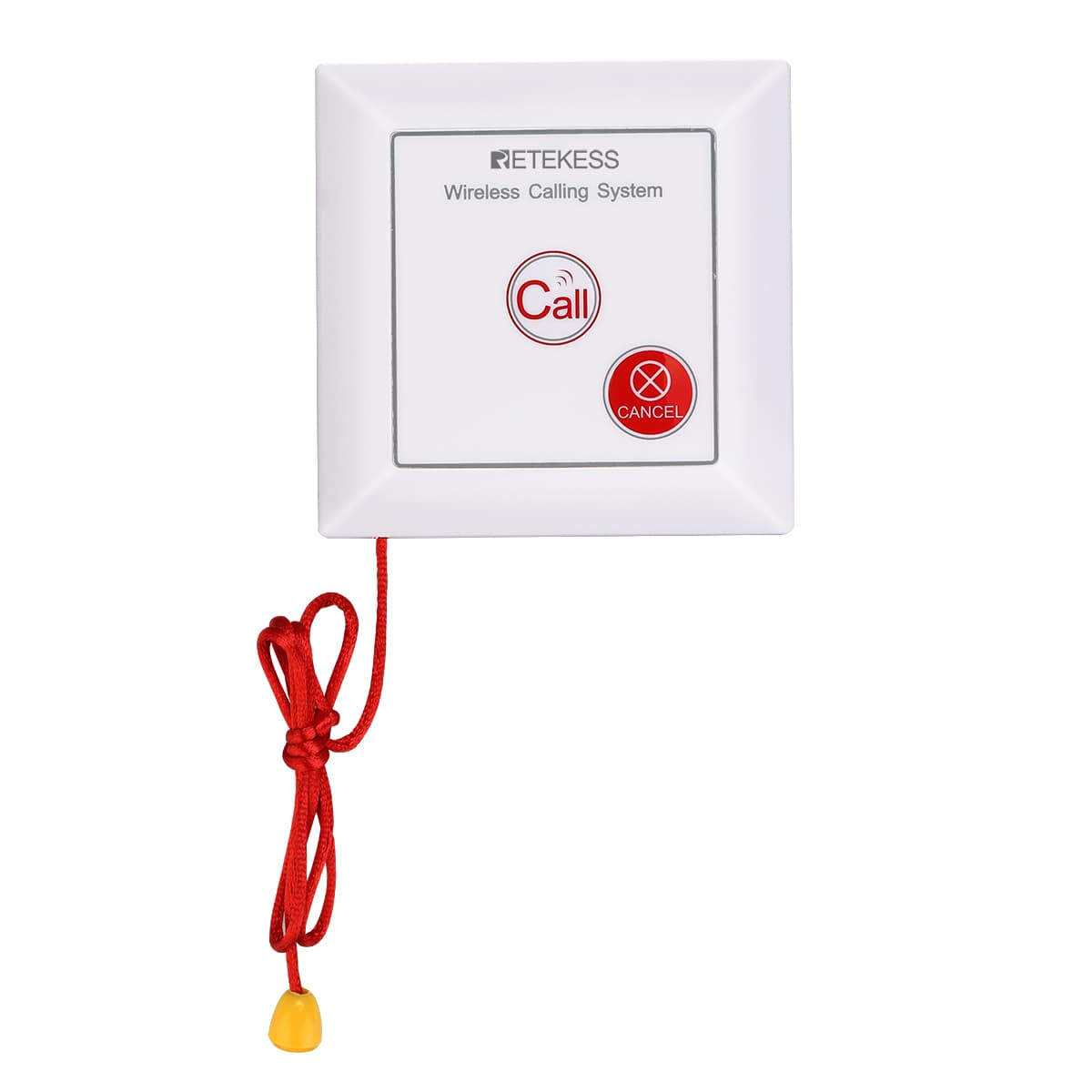 You can install the call button in the bathroom or bedside in case people need help, and install the receive in the hall, so people can be noticed in time to help.
In addition, you can pair 20 call buttons with one receiver and unlimited receiver with one call button. They all work with other Retekess call buttons and receivers. So you can pair according to your needs.
Besides, it has the remote keypad, but it is not include in the package. You can contact us if you need one. Email: support@retekess.com