There are a lot of people when you do Hajj and Umrah, so a tour guide system for Hajj is very important. Usually, a one-way tour guide system is working for this environment.
Which model is the best tour guide system for hajj?
TT109 tour guide system adopts 2.4 G technology which can be used all over the world freely. It is a one-way communication tour guide system. It comes with a lanyard, so you can hang it on your neck and free your hands. It has a separate earpiece. You can change it if you have different visitors. It is quite convenient for wearing and changing. With the lanyard, you don't need to worry about lost in that crowded area.
Why TT109 is the best audio tour guide system for Hajj?
TT109 tour guide system has 50 channels, so if one place has few groups, you just change it to different channels. No worry about the interference. It is easy to change channels and pair with the receiver. You can pair all the receivers with one key setting. It supports unlimited receivers. So if your group grows larger, you can add more as you want. And this tour guide system has a built-in battery, it takes 2-3 hours to be fully charged. And transmitter uses 8 hours, the receiver uses 18 hours after being fully charged.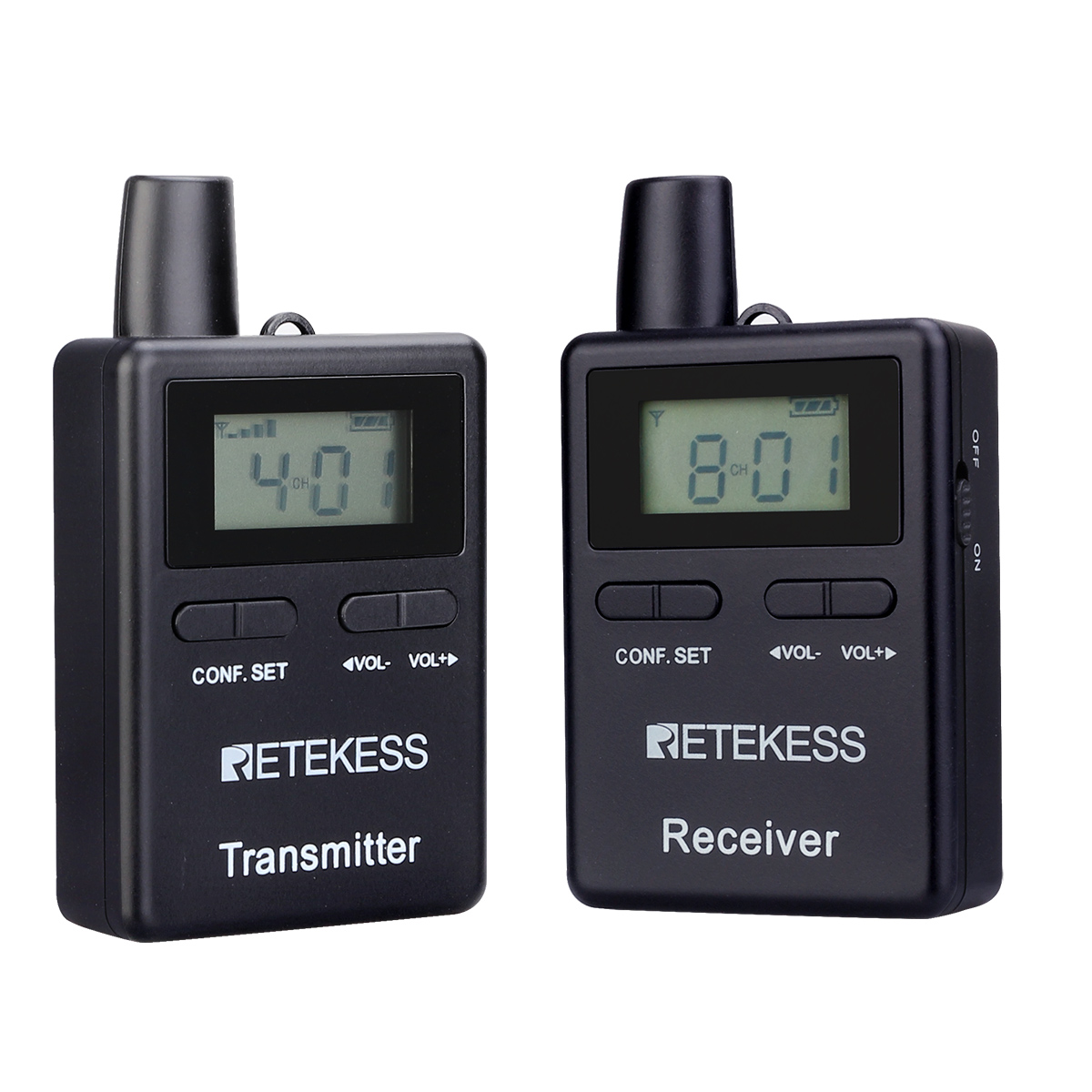 The distance is 180 meters in an open area. It is a long-range tour guide system. In addition, this tour guide system includes a speaker mic for the transmitter and earpiece for the receiver, a lanyard, and a USB charging case. We also have 32, 40, and 60 port charging cases to pair this tour guide system. You can choose them according to your needs.
This system works well for tourism, church, translation, Hajj and Umrah tour, Segway tours, bicycle tours and etc.
If you want to know more information, feel free to email us at support@retekess.com.