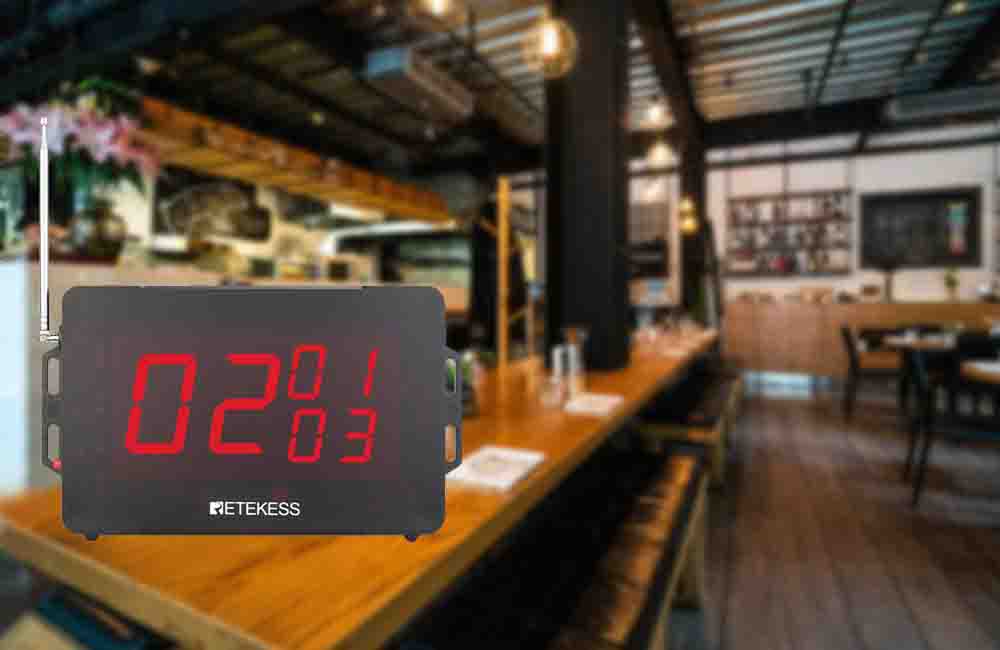 Has your restaurant suffered customer complaints due to its inability to respond to customer needs in a timely manner? Are your employees frustrated by confusing customers is tedious work? Have you ever been troubled by not being able to provide better service to customers? Don't worry, the Retekess service calling display receiver will solve these problems perfectly.
Respond to customer needs in a timely manner
Retekess's newly launched TD136 Service Calling Display Receiver, which is very suitable for restaurants. It supports the simultaneous display of 3 groups of numbers and is used in conjunction with the wireless call button. It will help you and your staff quickly check customer needs. Install the display receiver on the wall or counter, even when multiple guests call for service at the same time. The service calling display receiver will help you display and record all the call information. It will not let your staff miss any information. The number corresponding to the table number can also help them accurately find the corresponding customer. Avoiding the embarrassing scene of making the mistake of the customer due to panic.
At the same time, the customer in need only needs to press the wireless call button installed on her table, and the table number of her meal will be displayed on the display receiver screen along with the prompt mode such as music, which quickly attracts the attention of the waiter.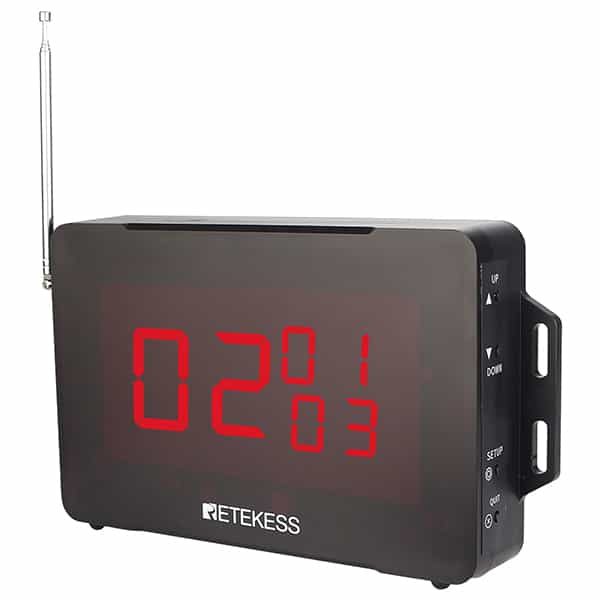 Deliver prepared dishes in time
In addition, you can also use the service calling display receiver to call the waiter in the kitchen to deliver food. After the chef has prepared the dishes, he sends a message to the service calling display receiver through the call button, and the waiter can use this information to quickly and accurately deliver the dishes to the corresponding customers. This not only helps to improve the efficiency of employees, but also provides a better dining environment for customers who come to eat, so that they have a more pleasant dining experience, increase their chances of becoming repeat customers, and create more value for your restaurant.
---