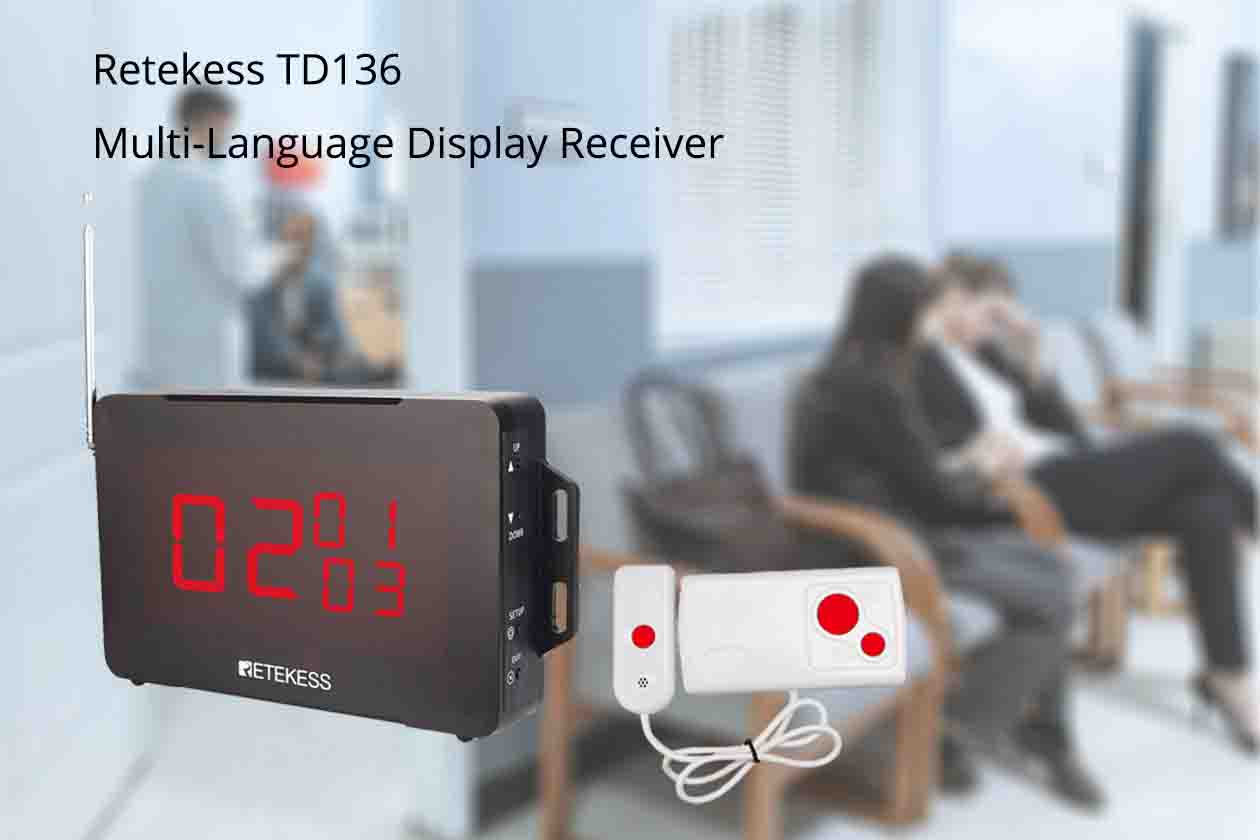 COVID-19 has been spreading continuously since 2020. To date there are new cases every day in countries around the world. This pattern not only increases the pressure on health care workers, but also has an impact on the average patient who attends the clinic. If you are struggling with your hospital or clinic visit options, you may want to consider the Retekess TD136 Display Receiver.
Equipped with its own six language broadcast options
Hospitals and clinics may need to see patients from different countries,and it can be a waste of energy to rely on medical staff to go back and forth to notify you of a visit. Language barriers can also be a barrier to access. In addition, during COVID-19, medical staff will be under more work pressure and psychological stress, and there may be shortage of staff. You can set up the Retekess TD136 Display Receiver with highly configurable, versatile sound settings by setting the common broadcast language.
The Display Receiver high-quality audio playback
The Retekess TD136 Display Receiver, with 8 kinds of voice broadcast modes, uses 12 chords, and the sound is beautiful and clear. You can choose the mode you need to use according to the occasion. You can choose the mode you want to use according to the occasion, even if there is a lot of traffic, you can ensure that the audio is clear and accurate. It can help you to send various signals to the patients who are waiting for consultation. More labor-saving, efficient solution to the problem of the high tide of the consultation crowd.
Retekess TD136 Display Receiver with Retekess TD003 is a high-performance calling system.The Retekess TD003 is a patient-specific call button that allows the patient or the patient's companion to easily use the call button in a standing, sitting or lying position. When a patient presses a button, the receiver is the first to alert the health care provider on duty.
In a time when COVID-19 is prevalent and winter pandemics are in full swing, the Retekess TD136 Display Receiver is a solution that can help you solve many of your visit problems. You can also choose to contact us for more solutions to your visit problems.
---