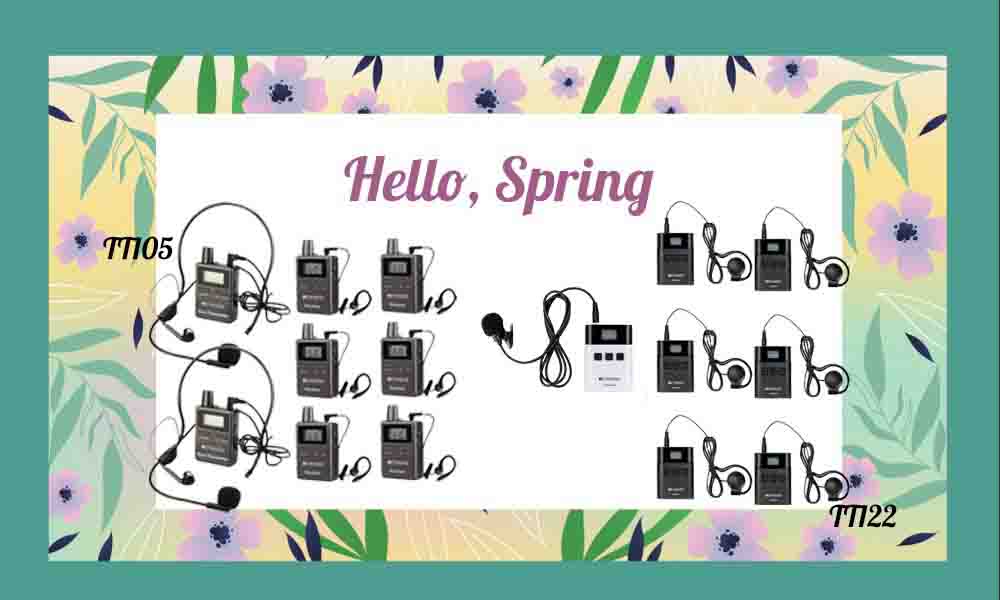 Temperatures are gradually warming up, and the northern hemisphere is gradually passing through the cold winter and entering the spring when everything comes back to life. Whether it's the wind along the Mediterranean coast or the brilliant sunshine in Yellowstone Park, spring is beginning to show its infinite charm. How can we afford to miss such a beautiful spring day? Especially for growing children. So, how can you safely complete an outdoor play teaching today with COVID-19 raging? Based on Retekess' Tour Guide System-related products we have prepared two solutions for you.
First of all, in the outdoor, the first thing we have to consider is the effective transmission distance of the products, we selected for you the two ending solutions involved in the effective use of the products in the open area of the distance of more than 150m.
Spring outdoor education solution - TT105
If you organize a large number of teams. There will be more than one leader. For example, you lead a group of 30 or more people to the spring outdoors. Especially if you are also taking most of the children there. The Retekess TT105 Tour Guide System is a dual transmitter Tour Guide System that allows two transmitters to work in the same group. The product comes with a microphone, headset, and lanyard. It truly frees up the hands of everyone involved in the tour.
Spring Outdoor Education Solution - TT122
Retekess TT122 Tour Guide System is a tour guide system designed for touring, which can greatly facilitate tour interpretation. Let's say you take your group outdoors to the Roman Colosseum in spring. The TT122 is equipped with a one-touch mute function. The transmitter uses a 2.4G transmitting signal, which is free worldwide. With 36 channels, you can use this product without worrying about crosstalk.
Come and get the Tour Guide System for you to start your spring outdoor education.
---